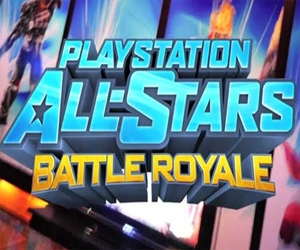 SuperBot Entertainment is either looking to add more DLC to PlayStation All-Stars Battle Royale on top of Kat from Gravity Rush and Emmett Graves from Starhawk, or maybe a sequel is being planned.
IGN was informed about job listings that popped up, for the developer. In one such job ad, SuperBot are in the market for an Art Director. "A project such as PlayStation All-Stars Battle Royale, which by definition brings together elements ranging from an incredibly wide range of artistic styles, requires a strong and unifying vision to present a cohesive and polished project,"outlines the ad. It continues with, "The Art Director is responsible for defining this vision, guiding the creation of art assets from concept through completion while helping develop new technology to facilitate this and maintain proper performance." 
Another listing sees SuperBot looking for a Game Designer/Implementer. Of the many responsibilities on the ad, "Designing, implementing, iterating on, and reviewing gameplay, game modes and systems", is mentioned.
Future DLC could be in the works for PlayStation All-Stars Battle Royale, but with such high profile positions up for grabs, it seems only natural that SuperBot are looking to where the series could go with a "2" at the end of its name. SuperBot has set the ground work in its original offering, but a sequel could only better this concept. A few more characters that are synonymous with PlayStation would be nice additions to the roster, too.
Crash…please?