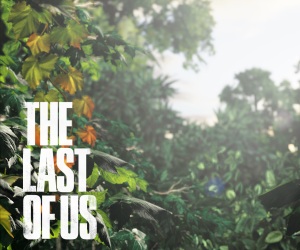 At this past weekend's VGAs, along with a new trailer, The Last of Us' release date was revealed as May 7, 2013. Today, there's even more information on Naughty Dog's upcoming title.
Over on the US PlayStation Blog, Naughty Dog's Community Strategist Arne Meyer revealed the pre-order incentives for the game. It can be assumed that these North American deals will probably translate to something similar over here, at participating retailers. In some shops, you'll get the Sights and Sounds pack which includes;
The official soundtrack of the game
A PS3 dynamic theme featuring the cover art
Two avatars for your PSN profile – Winter Joel and Winter Ellie
If gamers want to pre-order in GameStop, they'll get a bit more bang for their Uncle Sam buck. As well as the Sights and Sounds pack, they'll pick up the Survival pack which has;
Bonus experience points for multiplayer
A multiplayer melee attack booster
Some extra starting in-game cash
Special customizable character items for multiplayer
Two special bonus skins for Joel and Ellie which will be unlocked after your complete the single player campaign
You're not seeing things. There is multiplayer in the game. As Meyer put it, "Multiplayer, wha? We're not quite ready to talk about it yet, but stay tuned as we'll be revealing more details on multiplayer before The Last of Us is released on May 7th, 2013".
There's no indication as to what the multiplayer will be, or whether characters from the main story will be involved. I'm putting my money on it being Uncharted-esque.
You can check out shots of the pre-order incentives below, as well as the box art for The Last of Us.
[nggallery id=1170]
The Last of Us will be released on May 7, 2013 for PlayStation 3