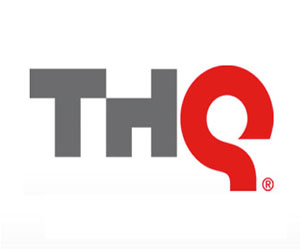 Struggling publisher THQ has filed for bankruptcy, this press release confirms – which we saw thanks to Polygon. The company has reportedly began the process of selling "substantially all of the assets of THQ's operating business, including THQ's four owned studios and games in development."
Affiliates of Clearlake Capital Group are the "stalking horse bidder" – which basically means a bidder chosen by the party who have declared bankruptcy in order to avoid low bids on its assets – as outlined in this bankruptcy court filing. The affiliates of Clearlake can be outbid in the mean time – $60 million is the current purchase price – as THQ is looking to complete the sale in thirty days time. THQ is reportedly worth $204.8 million, yet has debts of $248.1 million.
In a statement, THQ CEO and Chairman Brian Farrell said that these actions are necessary to ensure THQ's future as a publisher. He added, "…we hope to complete the sale swiftly to make the process as seamless as possible". We are led to believe that it is business as usual for the company as development continues on previously unannounced games at THQ Montreal (working title: 1666) and Turtle Rock Studios (working title: Evolve), along with the Saints Row sequel, Homefront 2, Metro Last Light, Company of Heroes 2 and South Park: The Stick of Truth.
On top of that, Darksiders developer Vigil Games is reportedly working on an unannounced game with the working title of Crawler and Company of Heroes developer Relic Entertainment is working on a project with the working title of Atlas. If the purchase agreement with Clearlake goes smoothly, they would assume all of the contracts that THQ currently has with development studios.
THQ President Jason Rubin soon tweeted after the news broke, saying;
"Sure you've heard the big news for @THQ. Commitment from Clearlake Capital to buy the business. Major step in securing financial future."
He also added that the company is…
"On track for big releases. Busy schedule ahead. @Companyheroes,@MetroVideoGame, @SouthPark#StickofTruth still on schedule"
This is no surprise to anyone, but if THQ can get back on track once this is said and done, it's great news for everyone involved.