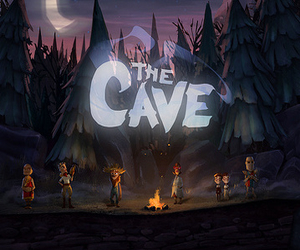 The latest title from Double Fine Games – which is an Adventure game collaboration between genre legend Ron Gilbert and Tim Schafer's company – has been given a confirmed release date.
The game, which sees players taking control of a rag-tag group of three adventurer's from a selection of seven, as they explore the legendary titular Cave, will be released on January 22 on the PlayStation Network and the Nintendo eShop for $14.99/€12.99, and on January 23 for 1200 Microsoft Points, on Steam for $14.99/€12.99, and PSN in European territories.
The game shows elements of classic adventure game Maniac Mansion – also designed by Gilbert – and aims to bring adventuring back into the mainstream, by adding a drop-in, drop-out couch three-player multiplayer element. The Godisageek.com review will be coming shortly to the site, so keep your eyes peeled.
SEGA have also released another new character trailer for the game, see it below:
The Cave will be released on PlayStation 3 and Wii U on January 22, and Xbox 360 and Steam on January 23.