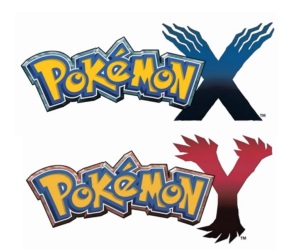 At the end of yesterday's announcement trailer for Pokémon X and Pokémon Y, you would have seen two brand new Pokémon. Today, some details on the – rather badass looking – legendary pocket monsters in question, have been revealed.
Xerneas (the deer looking one with peacock-like antlers) was seen in the woods at the end of the trailer and Yveltal (the glowing red bird) was seen soaring above the clouds. Like every new Pokémon that comes around, pronunciation stumps many. The official word from Nintendo is this;
Xerneas = ZURR-nee-us
Yveltal = ee-VELL-tawl
If you hear of anyone getting this wrong, don't be afraid to correct them, gloat and finally, mock them.
The release of a Pokémon game always feels like an event. I know some were unhappy with the fact that there's no Wii U version, but 3DS owners are surely in for a treat, this October.
[nggallery id=1200]
Pokémon X Version and Pokémon Y Version will be released in October