Nintendo President Unleashes the Big Guns in Todays Nintendo Direct – Two Zelda Titles and 3D Mario Incoming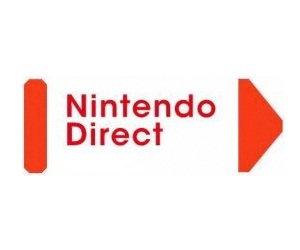 The biggest news for Nintendo fans to come from today's Nintendo Direct president was the confirmation from Satoru Iwata that the Wii U is in line to receive two Zelda titles, other big names to come.
Today was an exciting day for Nintendo fans. One of those days that come around every now and then and remind you why you love the big N so much. Today, in the latest Wii U focused Nintendo Direct presentation, Nintendo president Satoru Iwata confirmed what we all knew was likely, that they are working on an all new Zelda adventure, a brand new 3D Mario adventure from the studio that brought us Super Mario Galaxy, and a HD remake of The Legend of Zelda: The Wind Waker, which is due this autumn. Yep, this year. HD Zelda. Oh yea.
As well as new Mario and Zelda adventures, Mr Iwata also revealed that The team that created Kirby's Epic Yarn is hard at work on the first console game to feature Yoshi as the main character since 1998's Yoshi's Story for Nintendo 64. Takashi Tezuka, director of Yoshi's Island and Yoshi's Story, is supervising the development of the new game, which is set in a fanciful world of yarn and textiles.
Along with a playable version of the new 3D Mario adventure at this year's E3, we are also expected to see the next entry into the Mario Kart series on Wii U. Nintendo really has brought out the big guns today, folks!
Nintendo also revealed that their software emulation service, the Virtual Console, will be coming to Wii U via a spring system update. It will offer NES and SNES games to start with, with GBA games to follow soon after. Those of you wondering whether you'll have to repurchase all those VC games you bought for your old Wii will be interested to learn that you will be charged 99p per NES game, and £1.49 per SNES game for the privilege of downloading your games to the Wii U menu. Worth it to play the games on your gamepad? Perhaps.
The spring and summer system updates are aiming to cut the amount of loading time when skipping through the Wii U menus, which will be welcome news to all those Wii U owners out there.
The most exciting news of the day for Zelda fans has to be that we will be seeing an updated version of Zelda: The Winder Waker this year, as well as confirmation that an all new Wii U Zelda title is in the pipeline This year, people! What are your memories of The Wind Waker? Let us know in the comments section, below. We've included a Wind Waker trailer too, just to jog your memory.