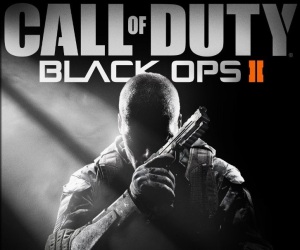 If it does, you're either living under a very large rock, or you pay no attention to video games and have somehow stumbled upon this page by accident.
It's Black Ops II. Of course, Call of Duty: Black Ops II is the UK's best selling video game of 2012, as the GfK Chart-Track revealed and we saw thanks to MCV. However, FIFA 13 gave it a run for it's money and picked up the second place spot.
Some startling figures within the top 20 are;
1. FIFA titles appear three times, one of them being the previous year's FIFA 12.
2. Call of Duty picked up the 18th place spot with Modern Warfare 3.
3. Only one new IP made it onto the list – Sleeping Dogs.
You can see the full list below. Is any of this a surprise, or do you think that the top 20 standings are exactly how you thought they would be?
Top 20 Best Selling Video Games in the UK in 2012
1. Call of Duty: Black Ops II – Activision
2. FIFA 13 – Electronic Arts
3. Assassin's Creed III – Ubisoft
4. Halo 4 – Microsoft
5. Hitman Absolution – Square Enix
6. Just Dance 4 – Ubisoft
7. Far Cry 3 – Ubisoft
8. FIFA 12 – Electronic Arts
9. The Elder Scrolls V: Skyrim – Bethesda
10. Borderlands 2 – 2K Games
11. Mass Effect 3 – Electronic Arts
12. LEGO Batman 2: DC Super Heroes – Warner Bros
13. Need for Speed: Most Wanted – Electronic Arts
14. FIFA Street – Electronic Arts
15. Mario & Sonic: London 2012 Olympic Games
16. Skylanders Giants – Activision
17. Battlefield 3 – Electronic Arts
18. Call of Duty: Modern Warfare 3 – Activision
19. Max Payne 3 – Rockstar
20. Sleeping Dogs – Square Enix