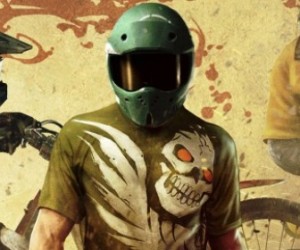 Good news everybody! Ubisoft have just announced that the PC version of Trials Evolution (Gold Edition) is going to take over people's lives on March 22nd.
On top of that, apparently the Trials franchise has now passed the milestone of 4 million sales, which is great.
But back to Gold Edition, because this is one hell of a package, arguably definitive, including all of the same stuff you'd get in the Xbox LIVE Arcade version of Evolution, but (and this is the amazing part) with ALL of the tracks from Trials HD, recreated using Evolution's graphics and physics engine. Which means that before you start looking through the community levels, there's more than 129 tracks in the base package.
Gold Edition is actually developed by Ubisoft Shanghai, though it's has been supervised by RedLynx, which is also good to hear.
Anyway, we're sure you'd like to join us as we eagerly await the release (just think how smooth this PC version will run!), but until March 22nd, you're going to have to make do with this new trailer and the two screens Ubisoft have sent us.
[nggallery id=1220]
Trials Evolution: Gold Edition will be released on March 22 for Windows PC.