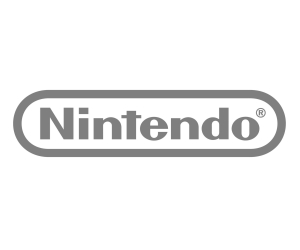 The Wii U gets Extra Balls.
This week's Nintendo Downloads are a little sparse compared to last week's Smörgåsbord of download delights, with only one new downloadable title of note, plus a downloadable version of an existing retail game.
Oh, and a video featuring beat-boxing beets in a fridge. Crikey.
Zen Pinball 2 (Zen Studios), Wii U, free (contains trial tables, while the full tables are priced between £2.39-£7.99 each)
Zen Pinball 2 is the premiere pinball experience on Wii U, featuring an exciting library of pinball tables including Marvel Pinball, Plants vs. Zombies Pinball and Zen Studios' original designs. Zen Pinball 2 features advanced ball physics, beautiful graphics, deep social connectivity, tournament play, multiplayer and regular releases of new add-on tables! Zen Pinball 2 is a free download on Nintendo eShop and comes with trials for each table so players can decide which tables they like before purchasing any.
Batman: Arkham City Armoured Edition (Warner Bros.), Wii U, £49.99
Developed by WB Games Montreal, Batman: Arkham City Armoured Edition is the enhanced version of the award-winning blockbuster videogame created by Rocksteady Studios. The Wii U version delivers the same impactful story and gameplay as the original title, this time with enhanced gameplay mechanics and features made possible with the Wii U and the Wii U GamePad.
The Beet Party: Beet Scratch (Redrover), Nintendo 3DS (Download Video), £0.89
The Beet Party: Beet Scratch is the first in a series of 3D short videos available for download on Nintendo eShop. The two-minute interstitials target four to six year olds and follow the adventures of the five coolest beets around as they explore, experiment, celebrate and communicate with beat-boxing sounds when something new arrives in their fridge.
As you can see there are slim pickings this week, but the Zen Pinball games are always worth a flutter.