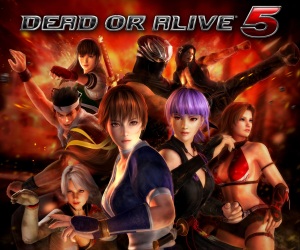 One of the DOA environment highlights has always been Zack Island. Since its first inclusion in Dead or Alive Xtreme Beach Volleyball, some quality fighting has occurred on its sandy beaches and in its luscious waters. Of course, the latest swimwear must be worn on Zack Island, hence why Team Ninja has announced that the tropical setting is coming to Dead or Alive 5 and that it will be absolutely free!
Along with that, three swimsuit packs for the various characters in DOA 5 are popping up via DLC. PlayStation 3 gamers will be able to download the costume DLC today, whereas those who are playing the game on Xbox 360 will have to wait until January 29. Each pack will cost €4.99/400 Microsoft Points, or you can get the lot in a bundle for €12.99/1040 Microsoft Points.
On top of all this, Team Ninja has revealed that Dead or Alive 5 has been patched for a more balanced fighting game experience, in accordance with fan feedback. You can check out the trailer and some screenshots, below.
[nggallery id=1231]
Dead or Alive 5 is available now for Xbox 360 and PlayStation 3