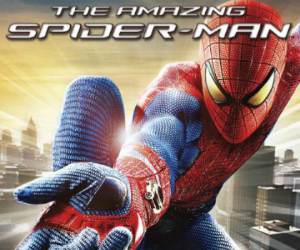 Marvel Entertainment and publisher Activision have announced that the an enhanced port of last year's The Amazing Spider-Man is heading to Nintendo Wii U on March 8.
Wii U additions will include the ability to access Spidey's "OSCorp OsPhone" via the GamePad's touchscreen to manage missions, upgrades and challenges; it will also provide a handy map to make navigating Manhattan that much easier.
The Ultimate Edition will also ship with four DLC packs on the disc:
The OsCorp Search and Destroy Pack will add two mini-games accessible through the OsPhone; Rhino Challenge will allow you to play as the unstoppable villain Rhino and rampage through downtown New York causing as much damage as possible in a short space of time; the Lizard Rampage Pack is almost the same, only you'll play as Curtis Connors' alter-ego The Lizard (as seen in the most recent movie); and the Stan Lee Adventure Pack lets you play as Stan "The Man" Lee, using all of Spidey's power to gather up the lost pages of his latest script. Quite brilliantly, it's all fully voiced by the great man himself.
The Ultimate Edition also comes with two new costumes; the "Classic" outfit from the Sam Raimi trilogy and the "Vigilante" outfit from the more recent Mark Webb reboot. Check out the screenshots below.
[nggallery id=1313]
The Amazing Spider-Man: Ultimate Edition will be available on Nintendo Wii U on March 8.