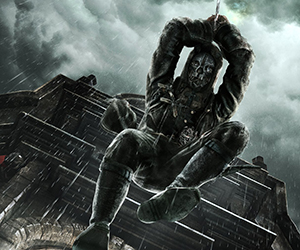 A leaked list of PlayStation trophies has revealed that the next piece of Dishonored DLC will be called The Other Side of the Coin.
Unlike Dunwall City Trials, the game's first DLC pack which focused on challenge maps, TOSotC will be story-driven.
The trophy list available to see on PS3trophies.org reveals that the DLC will take players to Rothwild Slaughterhouse and the estate of one Thalia Timish.
There has yet to be any official confirmation of the DLC so no pricing information or a release date is available.