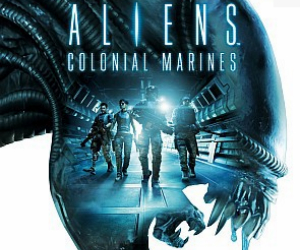 Sega have just sent over an extended version of the Contact cinematic trailer for upcoming Alien themed shooter Aliens Colonial Marines.
Developed by Gearbox Software and published by SEGA, we're hoping that Aliens Colonial Marines turns out to be half as cool as the trailer you can find below, which showcases the crew of the USS Sulaco making contact with a hoard of Alien bad guys, with US Colonial Marines fighting for their lives against an incoming wave of Xenomorphs.
Aliens Colonial Marines is launched next week, and promises to be an atmospheric, action packed take on the Aliens universe. Lee and Robin recently took a look at a slightly older Aliens game in the first ever GodisaGeek Retrocast.
Check out the cinematic Contact trailer below, and feel free to air your Alien inspired thoughts in the comments section at the bottom of the page.
Aliens Colonial Marines launches February 12th on Xbox 360, Windows PC and PlayStation 3