2013 has, by all accounts, been a game changer of a year. At the tail end of last year, people were clamouring for any nugget of information on new black boxes to place under their televisions and this year, new consoles weren't just revealed, they actually launched in November.
However, we're getting ahead of ourselves. Even though Sony and Microsoft certainly stole headlines for the majority of the year, there were a number of other talking points throughout the past twelve months.
Our year in review will span three articles and you'll be able to read part two on January 2, with part three following on January 3.
Closing Doors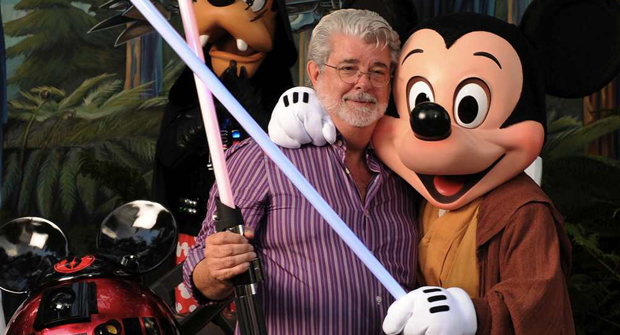 In October of 2012, Disney acquired LucasFilm and subsequently, everything else with George's name attached to it. In a deal worth approximately $4.05 billion, the home of Mickey Mouse announced that Star Wars: Episode VII would be in cinemas in 2015 and that Star Trek director JJ Abrams would be attached to the project.
But in 2013, it was revealed that Disney weren't too keen on keeping the lights on at much-loved Monkey Island developer, LucasArts. Laying off 150 employees and cancelling some anticipated projects such as Star Wars 1313 came as quite a blow to many when Kotaku broke the story.  Disney issued a statement to GameInformer which explained that they saw more value in a licensing model:
"After evaluating our position in the games market, we've decided to shift LucasArts from an internal development to a licensing model, minimizing the company's risk while achieving a broader portfolio of quality Star Wars games. As a result of this change, we've had layoffs across the organization. We are incredibly appreciative and proud of the talented teams who have been developing our new titles."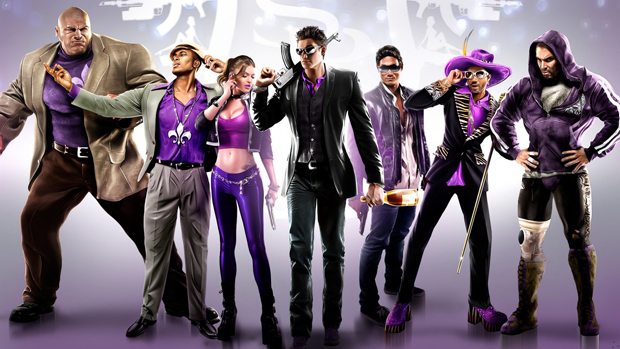 The biggest closure came in mid-December of 2012, when publisher THQ finally shut up shop and filed for bankruptcy. It was announced that there would be a big car boot sale in January where their IPs and studios would be auctioned off.
In the big THQ auction, Sega proved to be the real big spenders as they paid $26 million for Relic Entertainment, Ubisoft picked up South Park: The Stick of Truth and Koch (Deep Silver) got Metro and Saints Row developer, Volition.
A couple of months later, the remainder of Jason Rubin's fallen company was auctioned off once again and homes were found for the likes of Darksiders and Red Faction.
A License To Kill – But in the Future, Potentially Thrill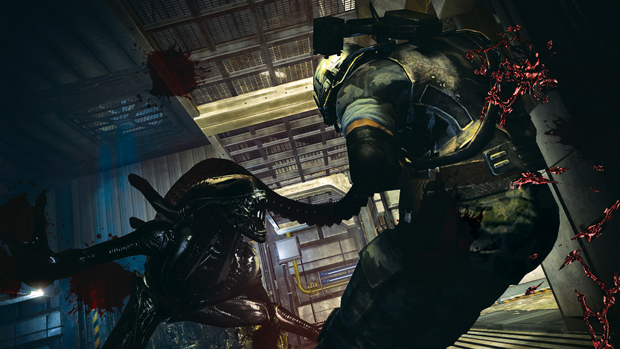 This year hasn't been terrific for the dreaded licensed games. We haven't been able to cheer from the rooftops about an excellent Arkham Origins, nor was Star Trek anything but a generic adventure through space, but the one that stood out from the pack was Aliens: Colonial Marines. What the hell happened?
As this video from Videogamer shows, the difference between the pre-release version of Aliens: Colonial Marines and the finished product is staggering. The controversy that followed the game's release was even more astounding and a lot of it still remains a mystery.
The weirdest thing to come out of all this is that to this day, no one really knows who developed the game. Even though Gearbox Software's name is front-and-centre on the box, TimeGate, Demiurge, and Nerve Software were also credited. Aliens: Colonial Marines was supposedly  in the works from 2006/07 and in 2012, someone that worked at Gearbox took to the TexAGS forums to say that TimeGate were looking after the majority of development, with the Borderlands studio only taking care of multiplayer.
At the time, the ex-dev's forum post slipped under the radar of many, but came to the forefront once the Colonial Marines came to retail. DarkSideofGaming posted a statement from Sega soon after all this, where the publisher made it clear that Gearbox were top dogs on the project:
"…the game has been developed by Gearbox Software. Other studios [like Timegate] helped Gearbox on the production of single and multiplayer."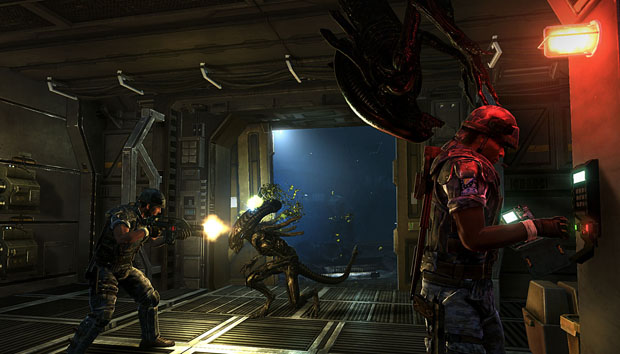 An IGN interview with Randy Pitchford basically claimed that TimeGate looked after a quarter of the game, while Demiurge worked on some of the multiplayer features and Nerve designed the maps in the aforementioned multiplayer mode. Then, the plot thickened like day-old oxtail soup.
On Reddit, someone who was claiming to be working on Colonial Marines for 18 months was making some really heavy allegations directed at Gearbox. In their post, they stated that the studio had delayed the game in favour of Duke Nukem: Forever & Borderlands 2, and that they'd offloaded the campaign to TimeGate Studios.
After getting a 9 month extension from Sega, Gearbox eventually shipped Borderlands 2, turned their attention to Pecan (codename for Aliens: Colonial Marines) and were none too pleased with what  TimeGate had produced:
"TimeGate managed to scrap together 85% of the campaign, but once Borderlands 2 shipped and GBX turned its attention to Pecan, it became pretty apparent that what had been made was in a pretty horrid state. Campaign didn't make much sense, the boss fights weren't implemented, PS3 was way over memory, etcetcetc. GBX was pretty unhappy with TG's work, and some of Campaign maps were just completely redesigned from scratch. There were some last minute feature requests, most notably female marines, and the general consensus among GBX devs was that there was no way this game was going to be good by ship. There just wasn't enough time."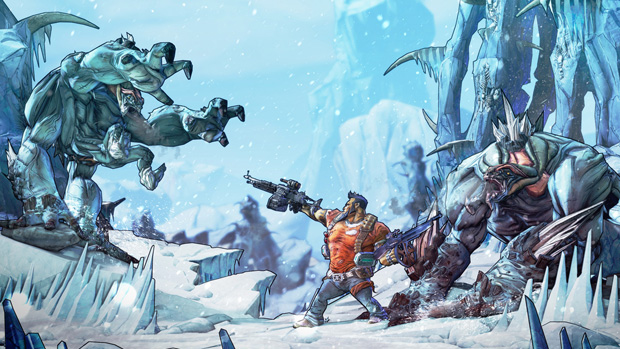 Sega was apparently close to taking legal action against the Borderlands studio, so the decision to ship was made and Aliens: Colonial Marines was released. An anonymous source who claimed to have worked on the game between '07 and '08 spoke with Destructoid and said that Gearbox were also taking people off the Aliens project to work on the original Borderlands, too:
Gearbox was taking people off the project to put them on Borderlands 1. This was before the big art style change happened on Borderlands. Our team was getting smaller by the month, making it very difficult to get the game made. Ironically several of the team members were ex-3D Realms people who were saying [paraphrasing] 'Finally, we're going to Gearbox to make Aliens, and we're going to ship a fucking game!' Hah."
I'm not too sure if we'll ever actually know the full story on the game that so many wished to be good, but there was some promising news for movie tie-in fans as EA grabbed the Star Wars license in a deal that will last 10 years.
Information on the projects that Electronic Arts has planned is scarce, but we do know that DICE is working on a Battlefront game, whilst BioWare and Visceral are both said to be releasing some Star Wars-focused titles in the future. Let's just hope we see quality from that deal.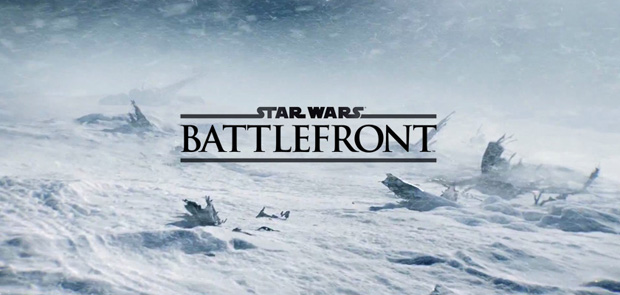 That's it for today, but come back tomorrow when we'll be delving into the Oculus Rift, Steam Machines and a certain simulated city.