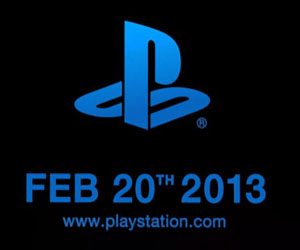 Next gen rumours. You can't scour the Internet for video games news for two minutes without seeing "Xbox 720" this, or "PlayStation 4" that. However, Sony's upcoming event on February 20 gives a bit of credibility to all this next-gen talk.
Recently, Sony released a 45 second video – which you can see below – that has the video games buying public in a tizzy. Other than some flashy graphics and the aforementioned date, there isn't much here. However, this was posted on the US PlayStation Blog under the heading of "See the Future" and is being positioned as a massive event under the PlayStation umbrella.
Sony has confirmed to GameSpot that PlayStation Meeting 2013 won't be exclusive to the press, as gamers the world over will be able to tune in via a livestream. There are no specific details on where the livestream will be housed, but information is incoming.
So, mark it on your calenders; PlayStation Meeting 2013, February 20, 23:00 GMT/ 8:00 EST/15:00 PST.