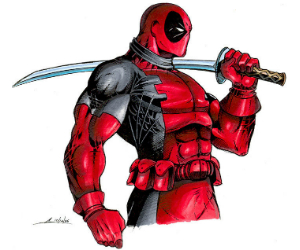 Unless you've been living under a rock, you'll be well aware that everyone's favourite Merc with a Mouth, Deadpool, is getting his own video game towards the end of this year. It's been a while since we've had any solid information, or anything at all, but thanks to a slew of new screenshots released by High Moon Studios and Activision, it looks like we've gotten a little bit more information.
The screenshots, that you can see in the gallery below, show various scenes with Deadpoool surrounded by various iconic elements of the Marvel Universe, the most notable of which are Cable and a destroyed Sentinel.
Both of these items would seem to suggest that the developers are sticking close with the comic books, situating the story within the X-Men section of the Marvel U, perhaps even with a team-up portion with Cable himself as those two characters teaming up in the funny books led to some of the most humorous reading of the last twenty years.
Anyway, I could talk about Deadpool and comic books all day, here are the screenshots that you've been dying to see.
[nggallery id=1283]
What do you think? Are you excited for the release of the game? What are you favourite moments from The Crimson Nutcase? Let us know in  the comments below.
Deadpool is due to be released sometime in 2013 for the Xbox 360 and PlayStation 3.