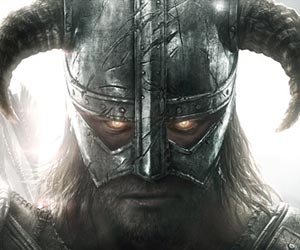 Out on Xbox 360 last June and PC last August, FINALLY PS3 Skyrim players can get to grips with Dawnguard. The extra content was made available on the North American PlayStation Store yesterday and has become available to those in the PAL regions, today.
In the meaty DLC, players choose whether to side with the Dawnguard – who are a band of merry men who go about slaying vampires, or become an actual vampire. I'm not sure if Kiefer Sutherland's character from The Lost Boys appears, but we can hope.
In a show of good faith to the patient PS3 owners that have been putting up with a lot in terms of how Skyrim was handled on their chosen platform, the add-on is available at a 50% discount for the first week, meaning it will cost you £6.49/€7.99/AUS$11.75 if you buy, now.
The Elder Scrolls V: Skyrim is available now for Windows PC, Xbox 360 and PlayStation 3