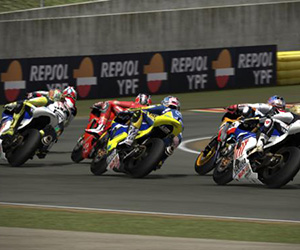 PQube has announced the main game modes for its upcoming racer MotoGP 13.
Labelled as a reboot of the MotoGP franchise, the game set for June "will offer players a 360° experience based on pure realism," according to the game's director Michele Caletti.
Whatever that means.
Caletti went on to say that his team had been going to the fans to find out what they want from the series, which is why they've re-introduced split-screen.
The game will ship with the standard Grand Prix and World Championship modes as well as a new career mode which will see your created rider climbing the motorcycle racing  ladder.
A time attack mode also features alongside online multiplayer.
Taking a leaf out of Fifa 13's book, developers Milestone will also update the game with real world events to be replayed on the virtual track mere days after they happen.