Release Date
August 21, 2023
Milestone is the king of the road when it comes to racing games, and as far as biking titles, MotoGP and Monster Energy Supercross are two series that get yearly releases. It's been three years since we've seen Ride on consoles, and the fifth entry is finally here to remind fans why these developers are masters of their craft. Ride 5 feels incredible to play, with improved controls that offer a balanced and responsive gameplay loop, and its career mode is a standout that launches you into a gruelling challenge to become the best in the world.
It's easy to criticise the punishing difficulty Milestone can incorporate into its realistic racing style, but there's always a sense of accomplishment and satisfaction when you overcome the challenge and begin to learn the nuances of handling and acceleration. Ride 5 does take a bit of time to get to grips with the controls, but it's definitely one of the most accessible titles I've seen in recent years. Despite their being varying factors to adapt to and overcome, handling is exceptional and there's a constant need to concentrate on every turn and decision when taking on corners.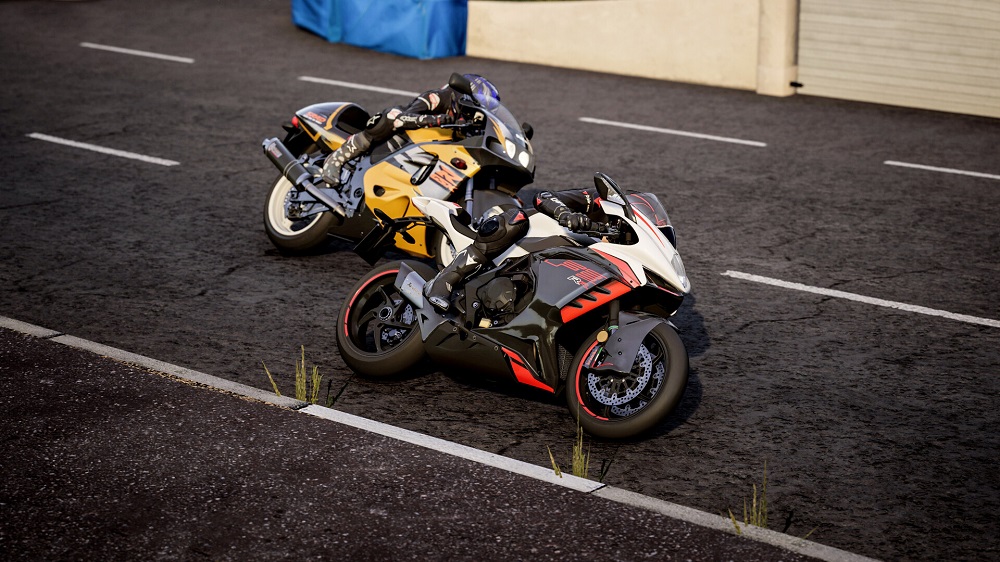 The slightest mistake can be punished, as one false manouvere can see your opponents take advantage and gain a substantial lead. Even a slow start and failure to get off the starting line efficiently can see you take a few laps to get to a point where you're happy. Despite reaching speeds of over 200mph, there's a delicacy to how you handle your bike, and opponents can clip you and send you crashing into the sides. Making sure you're focused on when to go into a corner and brake at the right time is key, and accelerating after coming out of a tight corner is the difference between a few positions forward or a few positions back.
Maintaining balance and speed while sticking to the tarmac amidst heavily populated corners is tough, but there are a ton of racing aids for players who do struggle, such as automatic throttle and braking. Depending on what you find difficult, these stabilisers can stay on as long as you wish, and as you improve they can be removed whenever you wish. The AI can be adjusted as well, and with the main challenge being other racers, this can be a godsend. Mistakes are punished heavily, and the opposition will rarely faulter, and this is one of my biggest issues with performance.
The career mode is a beast, with tons of races ranging from standard competitive races to championships, and head-to-heads with potential rivals. Progress throughout the career comes with earning enough points to enter the next competition, unlocking new and improved bikes, and attempting to become the best in the world. You'll constantly unlock new bikes, each with their own stats that contribute to how they control on the track, and with so many real and fictional tracks to play on, you're consistently being challenged throughout the career.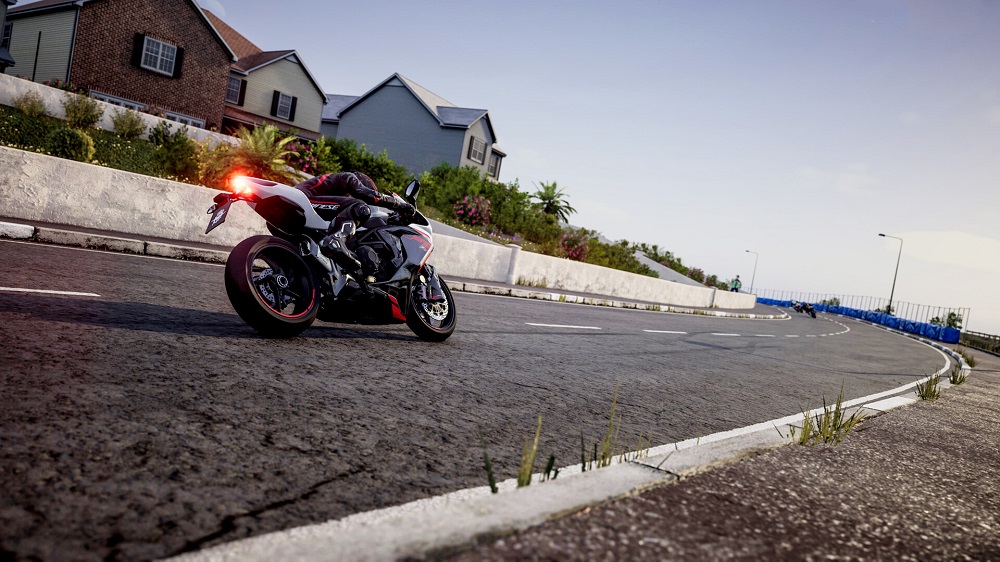 Being the first Ride title on current generation consoles, the technology available helps to make Ride 5 one of the most beautiful. The level of detail across the different tracks is incredible, with volumetric clouds changing as the races go on, something which is clearly noticeable as you make your way around the tracks. From Daytona to Nuremberg, and Spain to Japan, Ride 5 is filled with some incredible tracks, and the dynamic weather that plays a big part in the game makes for some remarkable moments. Not only do you have to pay attention on clear days, the weather can change from sunny to rainy at the drop of a hat, making the tarmac more slippy and difficult to manage.
It's hard to take in all the visual improvements, but there were times I was left more than impressed with how good it looked. One such moment came on Norwich's Snetterton track. The sky was overcast and I was leading the pack after turning round a tight bend, and as I continued forward I could see the glistening headlights of the other drivers zoom past me on the parallel lane. Ride 5 is filled with these beautiful moments, and while you're always focusing on the track, there's always time to be impressed with the beauty in every facet of its design.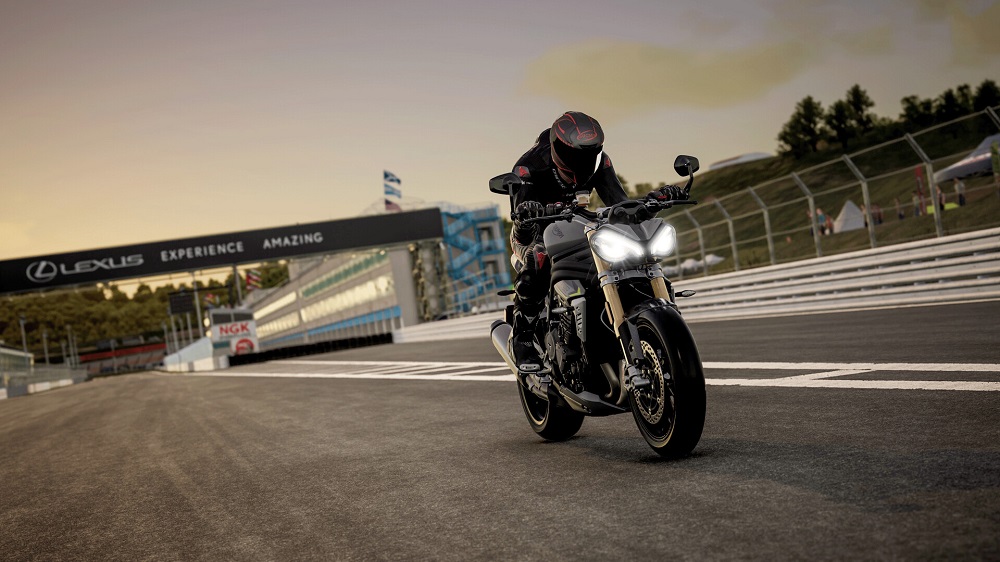 If you want to take a break from the impressive and engrossing career mode, you can create your own races, changing everything from the weather, the type of race, and the participants. One of the most impressive inclusions is endurance races, and playing for a full 24 hours (with the option to save your progress during a race) if you so wish will test your dedication to victory, managing tyre degradation and fuel, and making pit stops at the most appropriate times. There's also the ability to customise the bikes themselves, with plenty of options to do so, and then share them with other players from around the world.
Ride 5 is one of the best motorbiking titles Milestone has ever made, and despite the challenge of mastering its strict controls, there's plenty of enjoyment to be had from its dedicated career mode. The customisation will give racing aficionados plenty to do, and the dynamic weather adds an additional challenge that will change your strategy on the fly. Split-screen racing returns to allow you to play with friends in the comfort of your own living room, and the level of detail is stunning. Not only is it a gorgeous racer, its dedication to realism is second to none.
Positives
Deep career mode
Beautiful visuals
Lots of racing aids
Dynamic weather is impressive
Negatives
Incredibly challenging
AI is tough even at lower difficulties
Ride 5 is a gorgeous game, and features tons of bikes and racing aids to help you become the best in the world through a deep career mode.