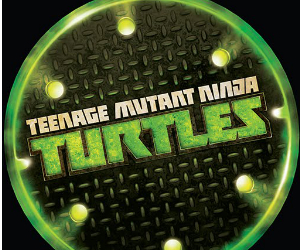 Cowabunga! Radical! Bodacious! Generic 90's slang!
If like me, you were born in the mid-80's, there is no doubt that at a young age you ate a lot of pizza, wore a bandana with eye-holes cut in, and hit people a lot with sticks or sharp objects. This was because the Teenage Mutant Ninja Hero Turtles were all the rage in the early 90's. I once met Donatello at a Toys 'R' Us once, he shook my hand and everything – When you're 7 years old, that's a damn big deal.
Anyway, I digress. After a long-running series of graphic novels, cartoons, movies, lunchboxes, underpants, etc. the Turtles faded into obscurity, only to be dug up sometime in the early 2000's, before once again disappearing into the night. Well, thanks to a brand new series on Nickelodeon; the Heroes In A Half-Shell are back!
Mega-publisher Activision have signed a multi-year, three game deal with Nickelodeon to bring the shelled ones back to videogames, with the first game coming out as early as this Summer.
Here's hoping that the new games are as good as some of the cracking Konami TMNT games of the 90's.
Apart from the first game on the NES. That was poo.