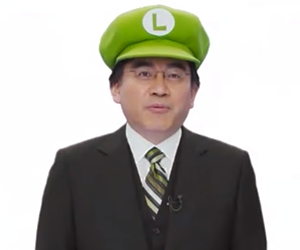 When Satoru Iwata stepped out in a Luigi cap to kick off today's Nintendo Direct broadcast, he said that 2013 would be the year of Luigi.
He wasn't kidding.
Mario & Luigi: Dream Team and Mario Golf: World Tour were officially announced for summer releases on the 3DS.
Luigi's Mansion 2 was also confirmed for a March 28th release.
A Luigi-starring "large scale" DLC pack for New Super Mario Bros U was also announced and will be called, quite simply, New Super Luigi U.
Finally a remake of Wii title Donkey Kong Country Returns is also heading to the 3DS this summer.