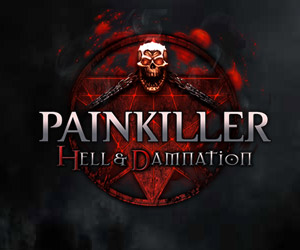 If you think you might be up for some multiplayer action this coming weekend then why not head over to Steam and give Painkiller: Hell & Damnation a well-deserved whirl?
Nordic Games today announced that the multiplayer portion of the game would be free to anyone, even those the don't own the title, from 6pm GMT (i.e. Right now) until 9pm GMT on Sunday night. Furthermore, the leaderboards for the game will be reset to give everyone a sporting chance at that elusive top spot.
There's even more reason to reach for the number one spot in Painkiller: Hell & Damnation's 'Deathmatch' mode as Nordic Games will be giving out exclusive prices to the people in the top three positions when the free weekend ends on Sunday night.
UPDATE: Nordic Games have now revealed exactly what those top three players will be getting when the free multiplayer weekend ends at 9pm GMT on Sunday:
You better get that download started and get in on the action!
Will you be taking part? Will you be aiming for those top three spots or just playing for the fun of it? Let us know in the comments below.