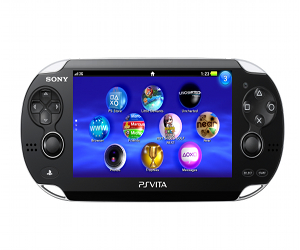 What more can be said about February 20? Very little, in all honesty. Until we actually see what Sony have up their sleeves, the speculation train will just keep on going.
As I'm sure you're already aware, leading up to the event, they've been releasing videos under the heading of "Evolution of PlayStation". The original PlayStation and its two successors both got their dues in nice recap packages, but now it's the turn of Sony's handheld systems.
It's crazy to think that PlayStation branded handhelds were first announced back in 2003. The short video below looks at the PSP and PS Vita, whilst brushing the PSP Go under the carpet.
It's nice to see that Sony haven't completely forgotten about the Vita. Here's hoping that, along with a new home console announcement, we get some Vita related news from tomorrow's PlayStation Meeting 2013.