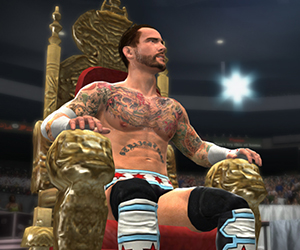 It has been announced that Take-Two Interactive will publish future WWE wrestling games.
THQ held the license's publishing rights until the company's demise earlier this year.
Yuke's will continue to develop the yearly titles, as they have been since 2000.
Bloomberg has also reported that a number of former THQ staff involved in the franchise will be given new jobs at Take-Two.
The deal made between THQ and Take-Two has greatly reduced claims being made against the bankrupt company by WWE and Yuke's.
THQ owed WWE $45 million in pre-bankruptcy claims as well as the annual $7.5 million royalty fee for developing the series.
THQ had signed a deal which was supposed to last until 2017.
Yuke's was owed $15-20 million, of which THQ agreed to pay $4.75 million as well as returning shares in the company.