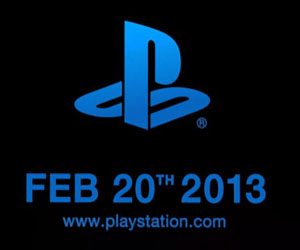 The time for Chinese whispers is over. The rumour mill's stopped turning, the speculation train has pulled into the station (my personal favourite) and the hear say must end. Today, we get answers.
If you've been living under a rock, you may not be aware of what is happening tonight at 11pm GMT/6pm EST. Well, I'll enlighten you. After sightings of controllers, videos showing their history and multiple other things, Sony are ready to show the world what the future of PlayStation will entail with PlayStation Meeting 2013.
Of course, all the buzz is that we'll witness a PlayStation 4 announcement and in all likelihood, the chances of that happening appear to be quite high. So, get ready to usher in the reveal of the next console to join Nintendo in the eighth generation, by bookmarking this page and coming back to it at 11pm GMT/6pm EST, tonight.
What do you expect to see tonight? Will we all have egg on our face when Sony doesn't show off new hardware? Let us know in the comments below.