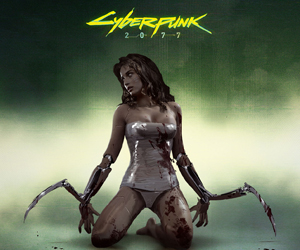 CD Project Red Managing Director Adam Badowski has confirmed that their futuristic cousin to The Witcher, Cyberpunk 2077, will have multiplayer 'features'.
In a chat with Eurogamer Badowski revealed this little nugget, though wasn't able to elaborate on just what said multiplayer might contain.
The studio's other key franchise, The Witcher, has yet to dabble in multiplayer so this will be a first for the studio. In regards to The Witcher 3 including multiplayer, Badowski has previously said "we're thinking about something".
Multiplayer sounds conceptually better suited to the Cyberpunk setting as you will be playing a personal character rather than one defined by a series of novels. That and, y'know, it being based on a pen and paper RPG system and all that.
Considering one of the main inspirations behind The Witcher 2 was From Software's brutally brilliant Dark Souls, which had ingenious online integration, it's fairly safe to bet that CD Project RED aren't going to play it completely straight with any form of multi-man gaming they create.
And in the end, they're talking about this now for a game that isn't due for another two years. Clearly they're serious about getting things right, and you can't fault them for that. Hopefully it won't take them too long to reveal some more beans. Or footage of Cyberpunk, whichever comes first.
Cyberpunk will be released for Playstation 4, Windows PC and other Next Generation formats in 2015. Yup.