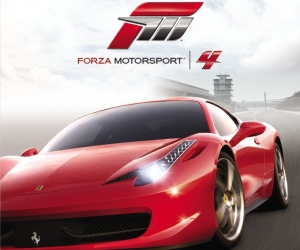 A season-long Forza Motorsport 4 event looks to test virtual drivers' abilities.
Microsoft are teaming up with ALMS (American Le Mans Series) to give Forza Motorsport 4 players a chance to complete in a unique season-long event.
From 16th March, players can take part in a series of monthly challenges and compete against opponents all around the world. The top players will be awarded points at the end of each monthly challenge, and the highest scorers will be viewable on the official leaderboards on ALMS official website. At the end of the season, the overall winner will earn the Forza Motorsport ALMS Challenge Trophy – A worthy prize for Forza enthusiasts.
Each challenge will pair a specific car against a track – March's challenge features the 2013 #13 SRT Viper GT-R, and players will use this car to own the Sebring International Speedway track. This same car will be available as part of September's Pennzoil Car Pack DLC for Forza Motorsport 4, so consider this challenge as sneak peak.
It's also available now as part of the Forza Motorsport 4 GOTY edition, available for £29.99 – Joining 20 other previously downloadable cars that have been added to this special edition.
Full details of the Forza Motorsport 4 ALMS Challenge can be seen on the official Forza website.