Forza 4 IGN Car Pack Available Today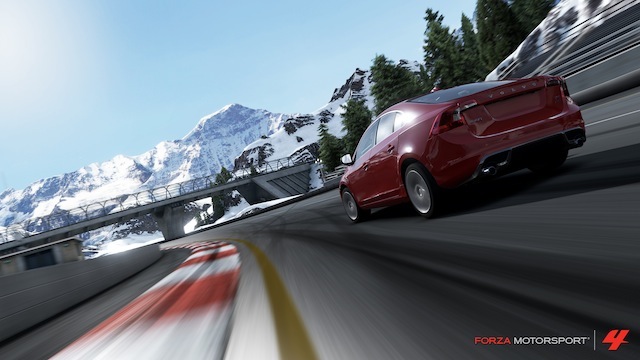 Microsoft have announced that the newest car pack for Forza 4, from developer Turn 10 Studios, is now available to download from the Xbox LIVE Marketplace.
Costing a total of 560 Microsoft Points, the IGN Car Pack features ten brand new cars for you to admire and race around the various glamorous locales which are present in the game. The cars on offer are a mix of classic vehicles, such as the 1957 Maserati 300 S (and yes, I don't really know what the S stands for either), and more modern offerings, for example the 2011 Mazda RX-8 R3 (which to me sounds like it's an astromech droid from Star Wars). You can see a full list of the available cars, along with their descriptions, below.
2011 Suzuki #1 Monster Sport SX4: The Suzuki SX4 Monster Sport is a beast of a machine, delivering raw fury through a 3.1-litre twin-turbocharged V6 which boasts a blistering 897 horsepower.

2011 Mazda RX-8 R3: The last production model of the RX-8 features a 1.3 litre, 232 horsepower engine which flexes a 0-60 time around seven seconds.

2011 Ford F-150 SVT Raptor: The visual options available for the SVT Raptor are as menacing as its name, and a treat for fans of the classic pickup and customisation.

1967 Chevrolet Chevelle SS-396: While the three-speed automatic was standard, this special model features the four-speed, 375 horsepower V8, which was a dealer-installed conversion fitted into just a few hundred of the SS-396 models.

1977 Ford Escort RS1800: With a storied history in rallying and a body style that's ripe for race replica paints, this Escort has the legendary Cosworth 1.8L BDA engine which makes it lauded by Ford collectors in real life.

1981 Volkswagen Scirocco S: Like other Volkswagen models of its era, the Scirocco derives its name from the wind; in this case, the Mediterranean Sirocco wind, which originates in the Sahara and can reach hurricane speeds in southern Europe.

1986 Alfa Romeo Spider Quadrifoglio Verde: Quadrifoglio Verde translates literally to "Green Fourleaf Clover" and while it's undetermined whether the car is lucky, driving one of these in real life is as rare as its name. With classic sporty lines and a zippy 115 horsepower 2.0L engine, the Spider Quadrifoglio Verde demands attention.

1988 Pontiac Fiero GT: This little wonder is largely considered to be the best in the Fiero line; it also is the last Fiero produced. The Fiero may be gone but it's still fondly remembered; a quick spin in "Forza Motorsport 4" is all the proof you'll need to know why.

2010 Maserati GranTurismo MC GT4: With its familiar Maserati oval grill and a bold logo emblazoned on the side, the 2010 Maserati GranTurismo MC GT4 makes its presence known straight away. This 433 horsepower machine is bent on circuit race domination and reaches serious speed in the straight lines.

1957 Maserati 300 S: As the main challenger to Ferraris in the classic era of the World Sportscar Championships, legendary drivers like Juan-Manuel Fangio, Carroll Shelby and Stirling Moss had access to its four-speed manual gear box and 3.0L 260 horsepower engine.
Forza 4 is available now for Xbox 360, and you can check out our review here. The IGN Car Pack is available for download now from the Xbox LIVE Marketplace.