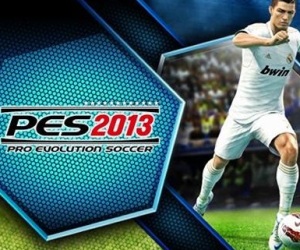 Konami have teamed up with PlayStation to give PES 2013 players the opportunity to take part in a competition that could result in them watching the UEFA Champions League Final, live at Wembley on Saturday, May 25th.
The best thing about this, is that it's very simple to enter. All you need to do is have a copy of PES 2013 on PlayStation 3, and be over 18 years old. Then ,head over to PESChampionsFestival.com and opt in to the tournament. All you need are your contact details and your PSN ID. How easy is that?
From there on, every time you play online matches of PES 2013 against registered users, the result will count towards your placing in the league tables. Six individual tournaments will run, starting from one minute past midnight on the Monday that a Champions League match week happens, ending on the following Sunday. The winners of each league table will qualify for the online final for their region.
Aside from the amazing top prize, Konami are also going to take the  two best runners-up for the tournament overall to join up with the other 6 winners, making an eight man final.
Here's the full dates for the tournaments:
Monday 4th March to Sunday 10th March 2013
Monday 11th March to Sunday 17th March 2013
Monday 1st April to Sunday 7th April 2013
Monday 8th April to Sunday 14th April 2013
Monday 22nd April to Sunday 28th April 2013
Monday 29th April to Sunday 5th May 2013
The online finals for each country will be held on the evening of Wednesday 8th May
For more information, check out the official site, here.