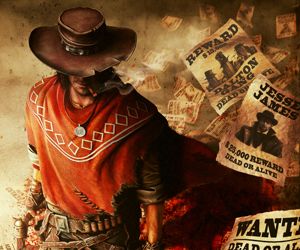 We only recently found out that Ubisoft and Techland are working on a somewhat surprising fourth entry into the Wild West themed Call of Juarez series, this time subtitled Gunslinger. After an unsuccessful attempt to bring the series into the modern day with The Cartel, the series is returning to its Wild West roots.
The developers released a teaser trailer a few weeks ago, but this new video shows a lot more of the game in action – in particular the famous one-on-one shoot-outs and the fact that the title will bring a touch of reality to the series by featuring several real-life icons of the Wild West, such as Billy the Kid, Jesse James and Butch Cassidy.
Many thought the Call of Juarez franchise was doomed and had been put out to pasture after the poor performance of the ill-advised re-boot, The Cartel (read our review here), but Ubisoft still have faith in the series and with a very welcome return to the setting of Cowboys and Indians, the series has every chance of re-establishing itself as a solid performer.
See the full reveal trailer below:
Call of Juarez: Gunslinger will be released this year for Xbox 360, PlayStation 3 and Windows PC.