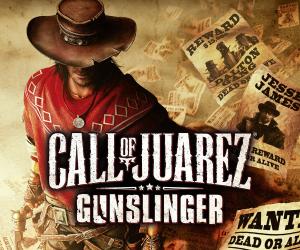 It's coming on May 22nd for £11.99 or 1200 Microsoft Points, but PC users can pre-order through uPlay for a cheeky bonus.
Living the tale of Silas Greaves, a bounty hunter who has a story to tell, if PC players pre-order they can get Call of Juarez: Bound in Blood for free (immediately) as well as an exclusive pack of legendary weapons.
In other news, Ubisoft have released some new screenshots and a trailer for the game. The trailer shows appears to show some actual gameplay footage (thank heavens) and you can take a look at it below, along with an image showing the pre-order bonuses we've just mentioned. Yay!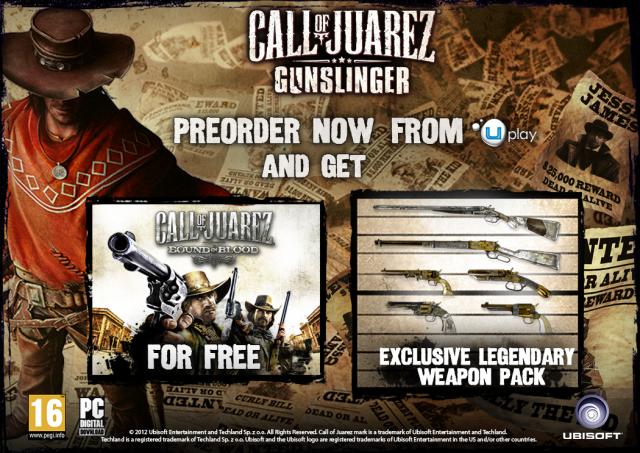 [nggallery id=1454]
Call of Juarez Gunslinger will be released on May 22 for Xbox 360, PlayStation 3 and Windows PC.