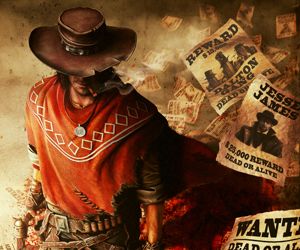 Gunslinger is the fourth game in the Call of Juarez series, but the first game to go the download route. Today, Ubisoft have sent us over a new teaser trailer.
They say that Gunslinger will "blur the lines between man and myth" by using such notorious outlaw names at Pat Garret, Jesse James, and even personal favourite of mine (and if they don't have Raindrops Keep Falling on my Head playing at some point, I will be flipping tables), Butch Cassidy.
Gunslinger puts the player into the shoes of Silas Greaves, a ruthless bounty hunter – who has a story to tell. Check out the trailer, below, but note that the real reveal trailer is coming on March 11th.
Call of Juarez: Gunslinger will be released this year for Xbox 360, PlayStation 3 and Windows PC.