Ubisoft Digital Day – Part 1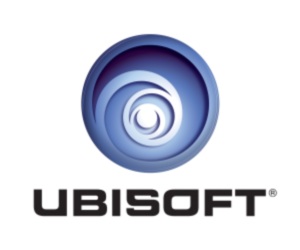 GodisaGeek.com was invited, by Ubisoft, to its exclusive Digital Day in Paris where the crème of the crop of the company's digital line-up was shown; with playable versions of these games in some cases. So what does Ubisoft have for us in 2012 and early 2013? Welcome to Ubisoft Digital Day Part 1.
Call of Juarez: The Gunslinger:
We managed to catch a live presentation of Call of Juarez: The Gunslinger in all its gory glory. Unfortunately, after the last Call of Juarez game, most of the fans of this once loved and successful franchise evaporated like the left over whiskey of a recently hunted down outlaw. That's why these fans will be pleased to hear that this downloadable game will have the original setting of the series. The game will cover the story and the memoirs of a famous old bounty hunter who tells about his adventures throughout the game. The more interesting thing is that this old bounty hunter will tell stories about other famous people like Billy the Kid and Pat Garrett, and his encounters with them. There is going to be an arcade-style system set up where kills with more style will get more points than kills by six bullets in the kneecap. Of course, doing all of these trick shots faster will earn you even more points. It will also please a lot of people that "Concentration Mode" is back. There's also another special power, called the "Sense of Death" which activates when our protagonist is low on health. This power basically allows the player to lean out of the last and potentially deadly bullet in time and shoot back.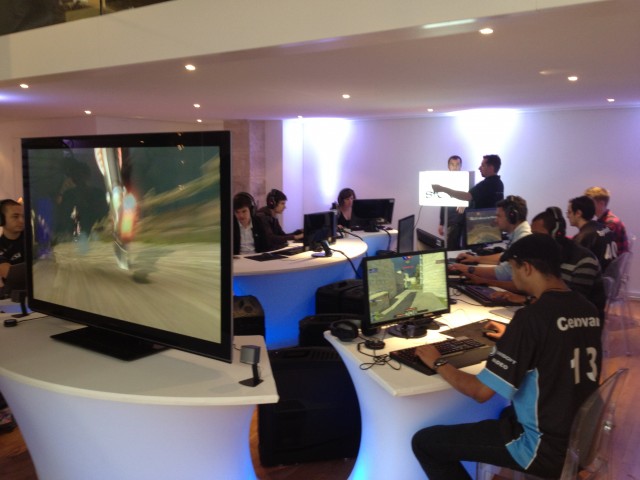 It's also worth noting that the game will have a levelling system and players will be able to unlock skills that suit their play style after earning enough experience. Also, the above mentioned narration system is promised to have more impact on our gameplay than just helping to deliver the story. We've been told that there will be enemies that can be killed in different ways and that things can be done differently; in doing so, the narration and (a bit of) the story can be changed too.
According to Techland (the developer) and Ubisoft, the game is currently in Alpha version but it already looked very promising considering the fact that it is going to be a download-only game. There's a great potential for this title and, if Ubisoft prices it right, it could make a lot of fans very happy. Call of Juarez: The Gunslinger is set to release early next year.
Spartacus Legends:
This title raised some eyebrows for many reasons. First of all, the game is a one versus one 3D fighter, like Soul Calibur V, but, as with all the other games at the Digital Day, this is a download-only title as well. Graphics looked alright and the whole idea of such a game was interesting enough, however, the gameplay was just good old fun. It was surprisingly easy to get into it and it was also surprisingly easy to start laughing out loud from joy or anger after seeing a definite killer blow miss because our enemy managed to evade our strike. These evasive or finishing moves come with only a touch of slow motion effect but it makes the gameplay so interesting and visually pleasing that the game's quality rating jumps straight up a couple of points.
There's also the matter of money that needs to be discussed. Spartacus Legends is said to be a free-to-play title which makes this a very interesting title to look out for. It is rumoured that there will be some paid for DLC later on, like characters, weapons and armour. The visible sustained damage, the character and weapon customisation, the gory dismembering action and the free-to-play model will surely be some of the strong key points of this title. Spartacus Legends is set to release early 2013.
Scott Pilgrim Vs. The World: The Game – Wallace Pack DLC:
Scott Pilgrim Vs. The World: The Game was a nice online 2D beat 'em up, but it certainly lacked some of today's great benefits of having the internet embedded within our beloved video game consoles. The "Wallace Pack", first and foremost, will bring a new character to the table. Yeah, you guessed it right, Wallace. Of course, having a cool guy with his hands in his pockets when not beating up everyone with bottles, chairs and previously beaten up bad guys is always a good thing to have but the biggest benefit comes from the fact that the "Wallace Pack" will also bring a multiplayer option to the game. It will have both on and offline 4-player co-op; collecting coins will instantly become a great substitute of cleaning your room or making the dinner. When asked, we were told that there's no change in gameplay or graphics but these certainly felt a bit more fluid and coherent than in the main game's first release. The DLC will have a price tag around £2-3 (240 MS points). The DLC will be available on its own but for those who were waiting with the purchase until Wallace or the multiplayer showed up; there'll be a separate pack that includes the main game and the DLC as well.
Prince of Persia (iOS & Android):
Yes. The good-old prince finally found his way onto smartphones. In case you're wondering which prince, the only answer there is, is the Prince of Persia. The game gives a great fan service by mixing up elements of many previous Prince of Persia games. It is a 2D side-scroller game that has the exact feel of the original and very first Prince of Persia game. In the other hand, the graphics and the design resemble the Prince of Persia from the Sands of Time. The controls are simple and after dying a few times, they are capable of bringing back a lot of great memories of playing the original but with a much better look. As mentioned above, the gameplay, and even the character animations, are spot on. It is important to mention that this game is for mobile devices though, so obviously one should have limited expectations about the controls. Even though they are sufficient enough, the D-pad can be a little bit clunky at times and on phones with smaller screens, gameplay can be a bit less stylish and free-flowing. Unfortunately, we weren't given a release date or price for the game yet.
This was the first part of Ubisoft's Digital Day. To find out what other digital goodness Ubisoft let us have a good look at, stay tuned for Parts 2 and 3.