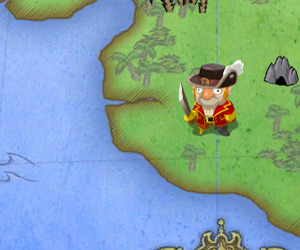 SCUMM overlord Ron Gilbert has been chatting away on his always-entertaining blog about his forthcoming new game, the snappily-titled Jewel Quest-esque Scurvy Scallywags in The Voyage to Discover the Ultimate Sea Shanty: A Musical Match-3 Pirate RPG.
He speaks of his love for the simplicity of the "match 3" genre, and how he has always been interested in toying with the conventions of matching stuff together to make it disappear.
This pirate-themed adventure is going to be out for iOS devices in a couple of months, and certainly sounds like it will be worth a look. In the meantime you can check out what he had to say over on his personal blog.