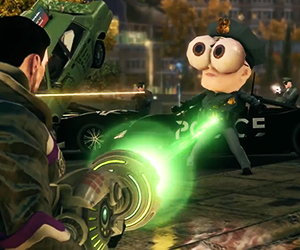 Deep Silver and Volition, Inc have officially announced Saints Row IV.
Sadly not called The Next Great Sequel in the Saints Row Franchise, which was the project's working title, it has been announced with a trailer as insane as you'd expect.
We saw snippets of a darker Steelport and some tantilising glimpses of the new features being brought to Saints Row IV.
The game is eyeing up a release on PC, PlayStation 3 and Xbox 360 on August 23rd.
You can watch the trailer below…