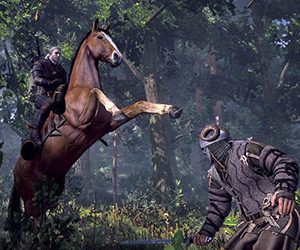 Geralt of Rivia returns next year for The Witcher 3 and be still my beating heart, it looks good. CD project RED has sent on some screenshots of the next game in the series which you can feast your eyes on, below.
One of the areas in the game known as Skellige is represented in these screenshots and the detail is pretty astounding. Of course, it's already known that this title will be the first to appear on a Sony console (PlayStation 4), and once Microsoft actually announce the 360 successor, it's expected that we'll hear The Witcher 3: Wild Hunt is coming to that, too.
The main questline is said to take about 50 hours to complete, with side quests racking up the same length of time. For those that aren't mathematically inclined, that's 100 hours. Next year, just buy Witcher 3 and you're set, it seems.
[nggallery id=1353]
The Witcher 3: Wild Hunt will be released in 2014 for PlayStation 4