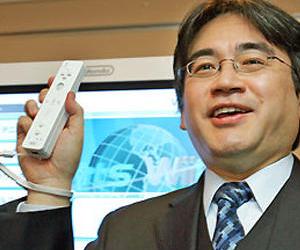 As seen from their fiscal report for the past 12 months, things at Nintendo aren't going as swimmingly as the company would like and it looks like their willing to shake things up, in order to change that.
Current Global President of the company Satoru Iwata has been confirmed as the new CEO of Nintendo of America. Tatsumi Kimishima has held that position since 2006, but Kimishima will now act as Nintendo Co. Ltd. managing director, as long as shareholders approve of the move. All going to plan, Kimishima will take up his new position in the company's HQ in Kyoto, Japan.
As far as Iwata is concerned, he will be taking on all of the former NOA CEO's responsibilities, and will apparently make decision making more "streamlined". Reggie Fils-Aime will continue to sere as president and COO of Nintendo of America, with Iwata overseeing the public's favourite corporate-man.
With Nintendo claiming that the West hasn't been as supportive of the Wii U as Japan, this move looks like the company attempting to inject themselves into the Microsoft and Sony dominated market, a tad bit more.