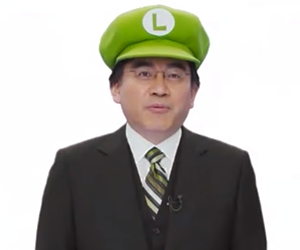 Normally at this time of the week, we'd be bringing you news of which new eShop games were being released this week, but Nintendo have gone for a different angle, instead offering lots and lots of discounts on existing games.
Some of them are bloody good, too! So let's get on with the list:
Trine 2: Director's Cut – Was £13.99, now £6.99 (Wii U)
The Cave – Was £9.99, now £7.99 (Wii U)
Toki Tori 2 – Was £12.99, now £11.69 (Wii U)
Little Inferno – Was £8.99, now £4.49 (Wii U)
Mighty Switch Force: Hyper Drive Edition – Was £8.99, now £6.75 (Wii U)
Nano Assault Neo – Was £8.99, now £5.99 (Wii U)
Puddle – Was £8.99, now £6.29 (Wii U)
Mutant Mudds – Was £8.09, now £5.39 (3DS)
Mighty Switch Force – Was £5.39, now £4.09 (3DS)
Art of Balance TOUCH! – Was £6.29, now £4.49 (3DS)
Fun! Fun! Minigolf TOUCH! – Was £4.19, now £3.19 (3DS)
Gunman Clive – Was £1.99, now £1.49 (3DS)
Dress to Play: Cute Witches – Was £3.59, now £1.79 (3DS)
In terms of regular releases, though, there are some:
The Croods: Prehistoric Party! – Wii U £35.99, 3DS £27.99
Cats and Dogs 3D: Pets at Play – 3DS £24.99
Clash of Elementalists – DSi £4.49 or 500 Points
From these lists, I'd heartily recommend you pick up Little Inferno, if nothing else, but there is plenty on there to take a look at if you've not been keeping up with the regular eShop releases for Wii U.
And yes, I'm going to keep using that picture of Iwata in a Luigi hat, right until it stops making me smile; which might be never.