Witness the Construction of the Nazi War Machine in the First Trailer for Wolfenstein: The New Order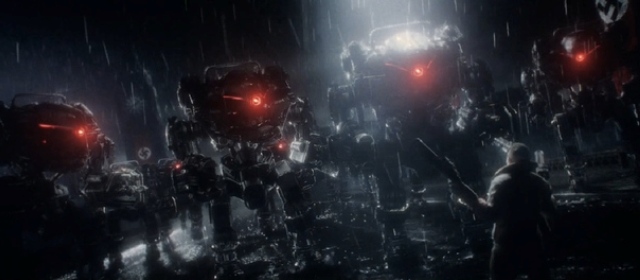 Many would suggest that, given the only-just-above-average offering released in 2009, the Wolfenstein franchise has had its day, arguably hitting its peak with last-gen title Return to Castle Wolfenstein, released in 2001. However, that hasn't stopped Rage and Dishonored publishers Bethesda from picking up the license after Activision discarded it (and laid off Wolfenstein developers Raven Software in the process).
Handing development duties on Wolfenstein: The New Order to Machine Games (itself owned by ZeniMax Media), Bethesda are likely hoping that use of the id Tech 5 engine – that made post-apocalyptic shooter Rage look so stunning – will renew the publics' interest in the Nazi-zombie-cyborg-sci-fi-horror FPS . Scheduled for release on PlayStation 3 and xbox 360 later this year, The New Order is set in the 1960's in an alternate history where the Nazis won World War II – check out the trailer below for a glimpse of what to expect.
Machine Games is made up mostly of former Starbreeze Studios staffers (the company behind The Chronicles of Riddick games and the first The Darkness title), which shows an impressive pedigree in games of this ilk. Dark, atmospheric and intense shooters should be their bread and butter, and Wolfenstein: The New Order will have to bring out the big guns if it's to rekindle our passion in the once-great franchise, and make up for the fact that the lead character is called BJ Blazkowicz.