Poor old Konami were always going to be fighting a losing battle in World Cup year, what with EA owning the official license and all. But that doesn't mean they can't jump on the bandwagon and throw their very own knock-off samba party, which is exactly what they have done with the World Challenge DLC.
With the big tourney still a few months away, and the legit tie-in not released just yet, this, alongside the recently released Panini sticker album (nothing screams "IT'S WORLD CUP YEAR!" like the Panini album hitting the shelves), is a surprisingly sweet taste of World Cup fever that builds on the already excellent game engine.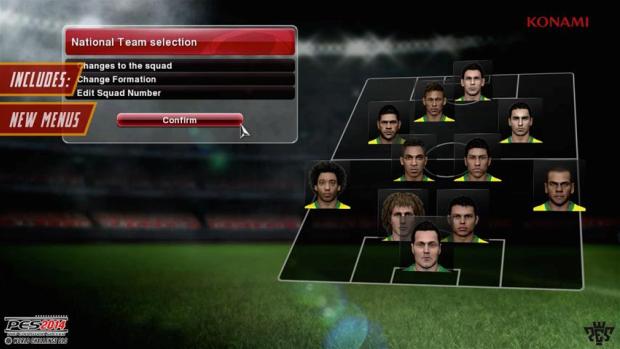 There are some little cosmetic changes to be enjoyed: some players have had their fizzogs updated and added to the menagerie of superstars. These include Spain's sensational forward David Silva and England's own perma-crocked pre-eminent midfielder Jack Wilshere. Joining the sixty-odd new facial interpretations are some new licensed kits (including Italy's skin-tight Puma number and Greece's wonderfully understated design,) recognisable boots from all the big companies you would expect, and the official match ball – the Adidas Brazuca. The Brazil side themselves are also fully licensed for PES – meaning that you can play out a World Cup as the brilliantly named Fred, or the lumpen, marauding Hulk, all the while clad in the vivid yellow Nike kits.
Aesthetics aside, the meat of the DLC is the International Cup – which is to all extents and purposes, the PES off-brand version of the FIFA Copa Mundial. You get the option to play out the qualifying groups from all of the major continents, or simply head straight for the main event from the jump-off. You can take on the role of an individual player on a quest for glory, or stick to a more involved all-round coaching role to guide your selected group of hopefuls towards the prize. Playing the full International Challenge mode, which starts out in the qualifiers and even involves arranging international friendlies, sees you able to tinker with your squad selections, right down to recruiting new caps for your squad. Once you decide who is on the plane, so to speak, there is even a little cutscene that introduces you to your squad, and you get a neat new view of the formations, with players heads used in a style cribbed from Andy Gray's preamble on old school Sky Sports broadcasts.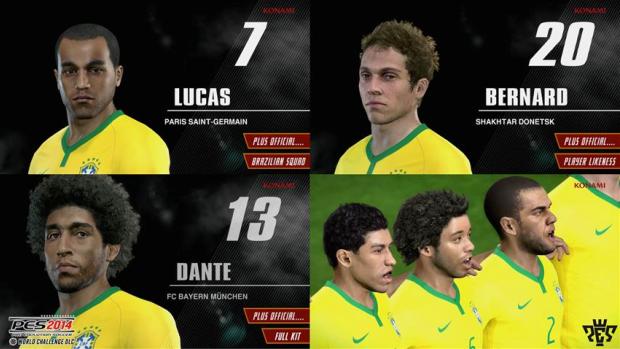 The actual gameplay has not changed at all from the core wizardry of PES 14 – this is still a smooth and satisfying game of virtual soccer. What is new, however, is the AI: players behave differently depending on whether the chips are up or down. If a player is being selected and playing well, then it's reflected in his stats. If you are playing well, then your teammates respond accordingly and your abilities take a dip. It is consistent with how the buoyancy of a side can be lifted – or affected adversely – within the microcosm that is an intense tournament. Look at how El Diego lifted his mediocre Argentina sides to consecutive Finals. You can be the Diego Maradona figure here, something I found out when, as former Fulham play-maker Bryan Ruiz, I guided a lacklustre Costa Rica side to the semi finals before a valiant defeat.
VERDICT: With PES 2014 free for April on PS+ and a patch fixing a few niggles into the bargain, for a meagre price you have yourself quite a comprehensive Pro Evo experience. Even if you own the original, this is a pretty generous package which gives those on the Konami side of the footballing fence their own World Cup extravaganza.
VERY GOOD. An 8/10 is only awarded to a game we consider truly worthy of your hard-earned cash. This game is only held back by a smattering of minor or middling issues and comes highly recommended.
Review code provided by by publisher.