Sony has unveiled a rather nice looking special edition Batman: Arkham Knight PS4.
Available in a limited edition bundle, it includes a Steel Grey PS4 with a Batman design, matching Dualshock 4 and the game, as well as three PlayStation exclusive Scarecrow missions.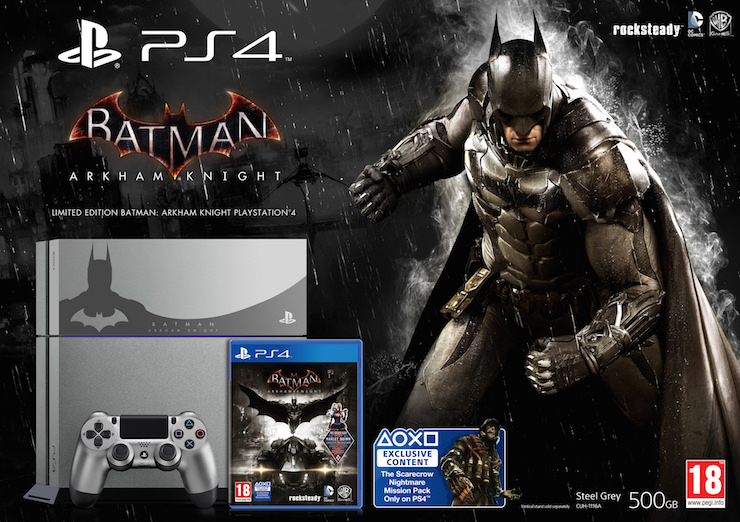 There will also be a regular PS4 bundle, with both bundles available when the game launches June 23. You can check out the trailer for the Scarecrow missions below.