Reboots happen. It has become the norm in a frighteningly short span of years. If we're not getting "definitive editions" of year-old games, we're getting re-skinned re-releases of decades-old titles, or, on occasion, complete remakes. But while we're enjoying the new-look Lara Croft, the improved visuals of The Last of Us on PS4, and feeling the hype of a reinvigorated Doom or King's Quest, there are some titles developers just ignore completely. There may be reasons, but we don't care about those. We know what we want and we want it now, dammit. Here are ten games that really, really need a re-up.
SUIKODEN
DEVELOPER: KONAMI
PUBLISHER: KONAMI
FIRST RELEASED: 1995
There are lots of JRPGs. That's fair to say, right? And it's also arguably fair to say that there's not a great deal of real variety in the sub-genre. There are stand-outs, for sure: Ys, Atelier, Tales – these are all series that do things a little different with each iteration. Final Fantasy, too, likes to push the boat out on occasion. With Square-Enix announcing the FFVII re-release, I got to thinking about a few other JRPGs that could do with a reboot, and I can think of none more deserving than Suikoden. Massive story, ridiculously huge cast of playable characters (108 in all), solid battle system and decent writing. What more could we want? Translating all that into a modern game on current gen systems would be a dream come true for many gamers who, like me, count Suikoden alongside the best of its genre.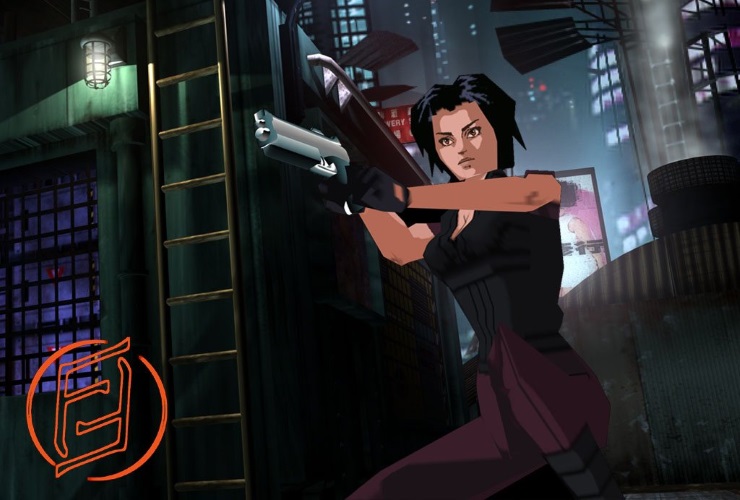 FEAR EFFECT
DEVELOPER: KRONOS DIGITAL
PUBLISHER: EIDOS INTERACTIVE
FIRST RELEASED: 1999
Once, Fear Effect and its sequel were on my top ten list. Downloading them for the Vita now through the PSOne Classics facility, I find them tough to play. Archaic "tank" controls, blocky graphics, imprecise combat and the sometimes cringe-worthy over-sexualisation of main character Hana Tsu-Vachel conspire to make Fear Effect feel horribly dated. But, beyond that, it's an awesome game. Part action game, part puzzle game, part Chinese horror story, the voice acting and scripting is excellent, the setting and characters compelling, the action-packed plot slickly told. If a reboot fixed everything that was wrong with the original, but could recapture that same atmosphere? Wow. Just wow.
MANHUNT
DEVELOPER: ROCKSTAR NORTH
PUBLISHER: ROCKSTAR GAMES
FIRST RELEASED: 2003
What was controversial in 2003 barely registers a raised eyebrow in 2015. Manhunt was released to a hell of a backlash that ultimately took it off the shelf in several countries. Was it really that bad? Maybe it was, and we're all just desensitized to suffocating video game characters with plastic bags now. Despite its cartoony aesthetics, Wii-exclusive Mad World was no less violent and OTT. These days, with the advances in enemy AI and the grunt afforded by current-gen systems, Manhunt could be exceptionally good – especially if it's rebooted by Rockstar themselves.
SIMON THE SORCERER
DEVELOPER: ADVENTURE SOFT
PUBLISHER: ADVENTURE SOFT
FIRST RELEASED: 1993
Playing King's Quest: A Knight to Remember brought back some serious gaming memories for me. Not necessarily of the King's Quest series, either, but of Adventure Soft's Simon the Sorcerer. The story of a young lad inexplicably sucked into another world by a magic spellbook, this fantastic Point & Click adventure was not only hilarious, but genuinely taxing in places. Playing through a re-skinned Monkey Island a few years back, I was reminded of Simon the Sorcerer – and thought then that it wasn't an impossible dream to see such a classic restored. Fingers crossed that King's Quest does well enough to convince developers to look to other Point & Click legends.
WEAPON LORD
DEVELOPER: VISUAL CONCEPTS
PUBLISHER: NAMCO
FIRST RELEASED: 1995
I might be the only person to remember this brutal fighter. Six combatants duking it out in a fantasy world for the mythical power of something or other, whacking at each other with bloody great swords, axes, claws and hammers. Combos and bloody decapitations were the order of the day in a game released during the Mortal Kombat craze. The paltry roster would need some serious bolstering, but the outlandish characters, incredible title screen score and weapons-based brawling could be excellent on modern systems.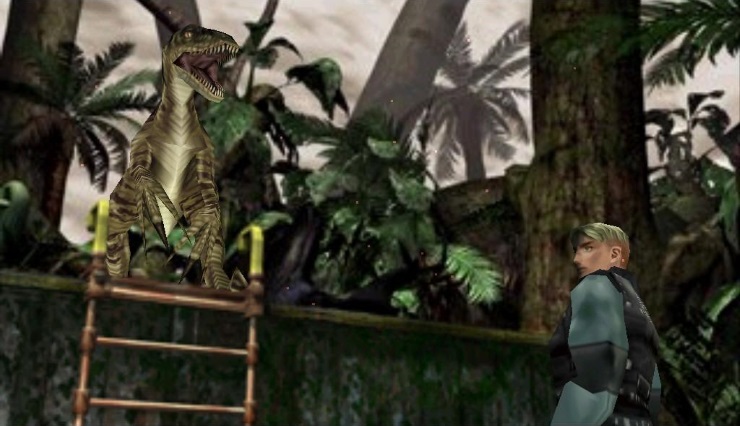 DINO CRISIS
DEVELOPER: CAPCOM
PUBLISHER: CAPCOM
FIRST RELEASED: 1999
"Resident Evil with dinosaurs" is what people called Dino Crisis, and they were right. Hitting shelves when Resi hype was high yet still adolescent, and we were all playing Parasite Eve and Fear Effect, Dino Crisis managed to be just as scary as its genre-mates, swapping zombies for velociraptors, T-Mutants for T-Rexes. I'd sooner see a Dead Space-style remake than anything aping Resi too closely, but a reboot of Dino Crisis is long overdue.
METROID
DEVELOPER: NINTENDO
PUBLISHER: NINTENDO
FIRST RELEASED: 1986
Where the hell is this, Nintendo? We've had Super Mario Bros., Pikmin, Donkey Kong, Zelda, Mario Kart; Star Fox is on the horizon. Where the Hell is Samus Aran? Where the Hell is Mother Brain> If I need to tell you what this series is about, you haven't played enough games. It needs a reboot. It needs the same respect and attention as Nintendo's other flagships. Maybe the NX will finally give Metroid a chance to show us what it can do with 8th Generation clout behind it.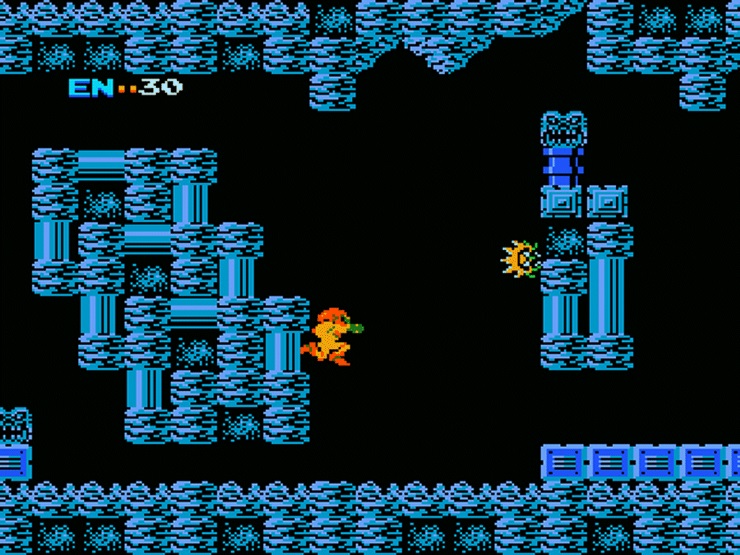 SECOND SIGHT
DEVELOPER: FREE RADICAL
PUBLISHER: CODEMASTERS
FIRST RELEASED: 2004
First released on the GameCube, PS2 and Xbox in 2004, Second Sight tells the story of John Vattic, a mild-mannered research scientist experimented on and given powerful, lethal psychic powers, and mixed third-person shooting with a grab-bag of hugely original game mechanics like human possession and telekinesis. A time-hopping dual storyline created a deep mystery, woven around characters we actually gave a shit about. Ahead of its time in every way that counts, Second Sight would make a mighty dent in the current market alongside titles like inFAMOUS: Second Son and the upcoming Quantum Break.
CRASH BANDICOOT
DEVELOPER: NAUGHTY DOG
PUBLISHER: SONY
FIRST RELEASED: 1996
Weirder and arguably more likable than Sonic the Hedgehog, hapless bandicoot Crash burst onto Sony consoles in 1996 as a 3D anathema to the standard 2D platform template. The franchise regularly tops polls of dead IPs people want to see restored, and with good reason. The last entry was release in 2008 on PS3 and Xbox 360, but it didn't do enough to reinvigorate the series. The time is now, people. We need more Crash in our lives.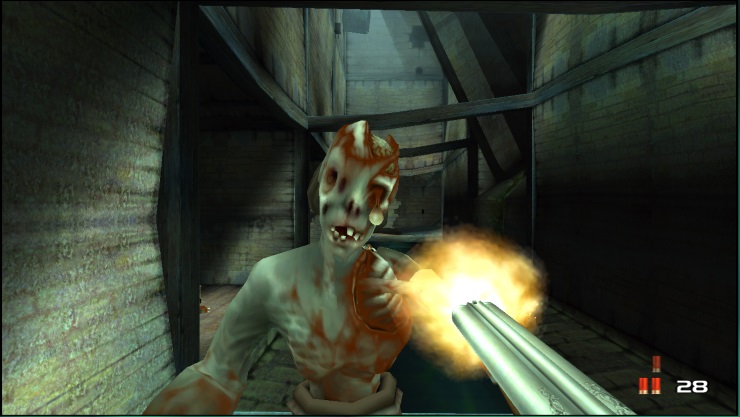 TIMESPLITTERS
DEVELOPER: FREE RADICAL
PUBLISHER: EIDOS INTERACTIVE
FIRST RELEASED: 2000
One of the greatest first-person shooters of all time, this frenetic, original title from Second Sight developers Free Radical is still mentioned fondly whenever and wherever the greats are discussed. A multiplayer mode that's still played today and a relentlessly entertaining, time-travelling campaign make this an absolute gem. Few games are more deserving of a lavish remake, or even a total reboot – as long as the developer can nail that mix of belly-laugh humour and balls-out action, it cannot fail.
Any we've missed? Any you don't agree with? Hell, do you agree with reboots at all, or should the past remain in the past? Let us know in the comments below and, as always, if you're nice to us, we'll be nice to you.