Are you still playing Crash Team Racing Nitro-Fueled? If so, then you'll be pleased to know that a new, free Grand Prix is coming this week, in the form of the Neon Circus Grand Prix.
This free Grand Prix brings with it a plethora of new content, including new characters, items and a new game mode!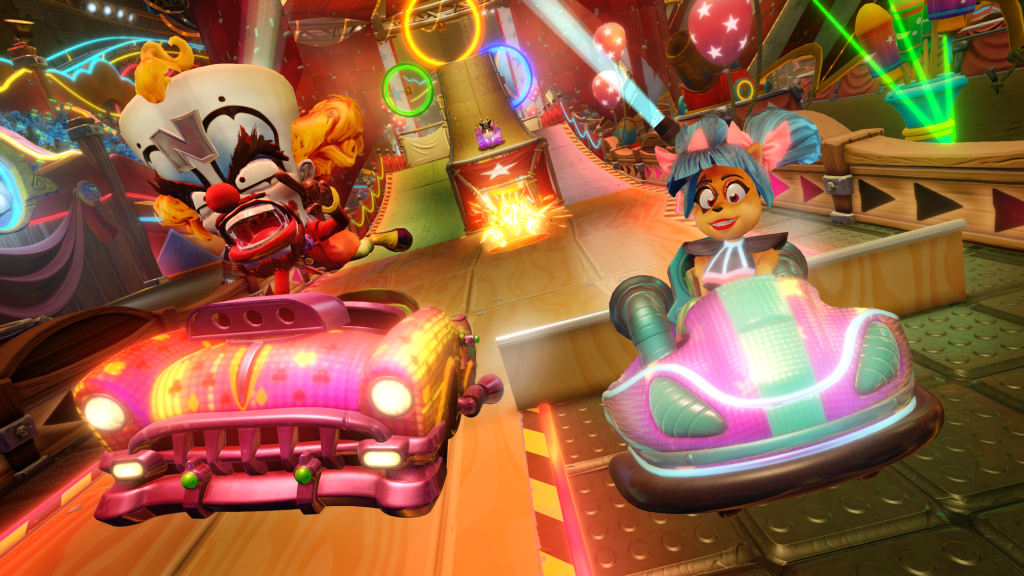 The Neon Circus Grand Prix will add:
NEW TRACK: Koala Kong is the master of ceremonies for this brand-new track, Koala Carnival! It's a death-defying big top spectacle, done the way only Koala can.
NEW GAME MODE: Hit those curves, secure those straightaways, tighten your path with Ring Rally, a new game mode in Local Arcade! Master each track and complete Ring Rally challenges to earn Nitro.
NEW CHARACTERS: Crash Tag Team racers Pasadena O'Possum and Ebenezer Von Clutch bring the heat to the Pit Stop this season, and everyone's favourite strongman, Koala Kong, headlines the Nitro Gauge reward set.
NEW KARTS: Go off the rails with the Nitro Bumper Kart, relive the Crash Tag Team Racing days with the Pressuriser and take some risks with the Daredevil!
PIT STOP: Put on a show with tons of new Pit Stop items, including Circus-themed Skins, Neon Wheels, and, for the first time, animated Paint Jobs!
ROYAL POULTRY: Head over to the Adventure Mode, explore each of the Hub Worlds, collect the hidden Golden Eggs and unlock King Chicken!
CHAMPION KART AND DECAL: Finish in the top 5 percent of the Grand Prix leader boards and win the Champion Kart and Neon Circus signature decal!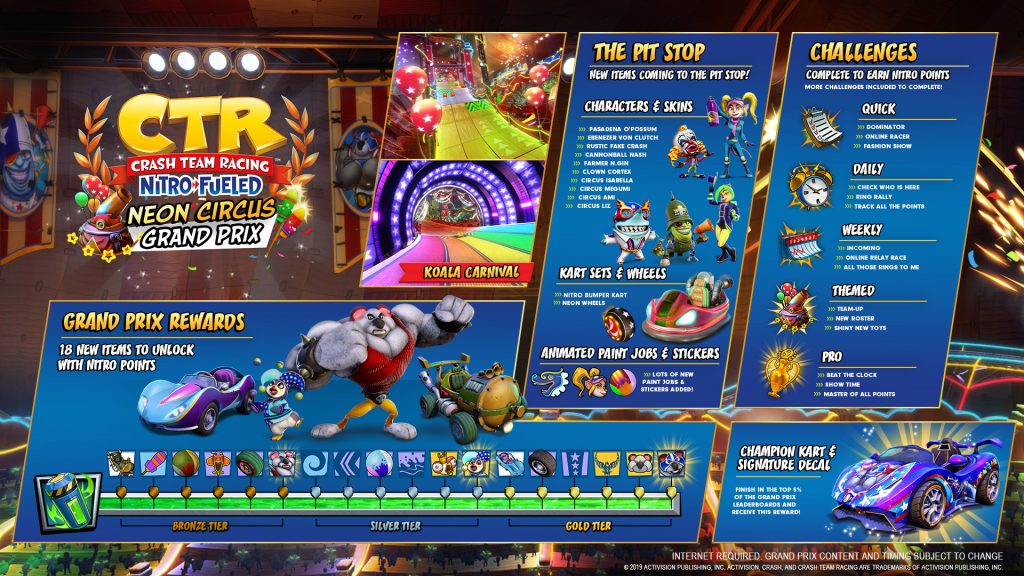 The Neon Circus Grand Prix comes to Crash Team Racing Nitro-Fueled on November 8th.