Emblazoned with the colours of the Protoss race – poised to retake their homeworld – this ultimate edition of the game features a wealth of rare and exclusive intergalactic goodies you won't find anywhere else to aid you in the final chapter pf the epic StarCraft II saga. Alongside the game (PC/Mac) is an exclusive behind the scenes DVD & Blu-Ray, the amazing CD soundtrack and a 174-page book featuring original illustrations and in-depth information about the series' three races.
Coupled with a slew of extra in-game content, the StarCraft II: Legacy of the Void Collector's Edition is the perfect package to mark the end of this epic story. Prize also includes standard editions of the two previous expansions of StarCraft II: Wings of Liberty and Heart of the Swarm. For five runner-ups, there are standard editions of StarCraft II: Legacy of the Void to win.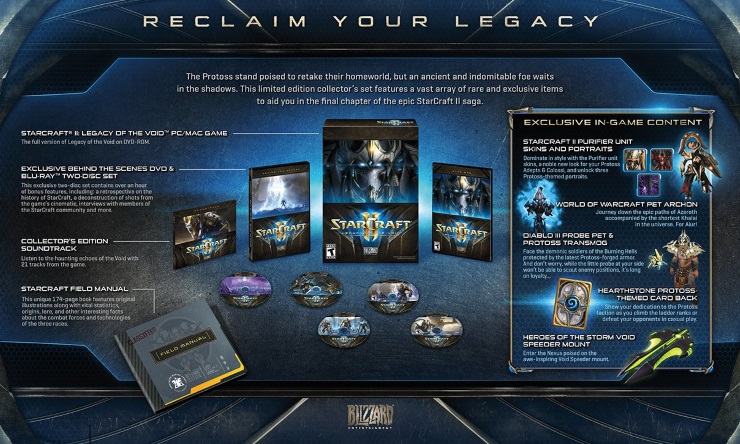 Collector's Edition of StarCraft 2: Legacy of the Void

This competition is only open to UK residents. Full terms and conditions available here.