I hope that by now you all know that eSports is a thing, and a pretty big thing at that. Millions of dollars are on the line every month and the best players are earning more money than most of us will in a lifetime (God, what a depressing thought). Even more people are tuning in to watch these competitions and it won't be too long before eSports is a regular feature on TV, with the likes of ESPN and Sky already getting involved.
What you may not know is that eSports on mobile devices is also quickly becoming a thing––it's not like we reported on it here, here and here. Leading the charge is Vainglory, a 3v3 MOBA available on iOS and Android.
Despite being less than a year since its official launch, hundreds of thousands of dollars have already been won in Vainglory, both in online tournaments and even at offline LAN events, with live crowds and people like me sticking a microphone in people's faces and asking silly questions. One of those people lucky enough to be interrogated by me was Hector "XuanXuan" Ng, a player on the Angry Pandas Vainglory team.
I first met Hector in Katowice, Poland late last year where his team was playing in the Vainglory EU Autumn Finals. While they didn't win the event, they put in a very good showing and established themselves as one of the best teams in Europe. A few months later we met again, this time at the Winter finals held at the Gfinity Arena right here in the UK. This is Hector's story, of how he got into the game and what his plans are for the future now that he is an eSports star.
"I am originally from Hong Kong, but I have studied in the UK for 10 years," explained Hector. " I first played Vainglory because, this is really funny, my laptop broke during my first year of university and I couldn't play League of Legends. I looked into the iPad, trying to find some MOBA games, like really good ones that were similar to League of Legends. I found Order and Chaos, it was okay but the gameplay didn't flow, it's so laggy, and the quality wasn't so good so I wasn't so into it. I kept looking and then I found Vainglory. The server was in the Asia region, as it was still in beta when I started, so I had high ping and it was terrible to play, but the core mechanics were good. It just felt good."
Little did Hector know that his laptop breaking and discovering Vainglory as a result would change his life. After playing for a while, people in the Vainglory community started to realise that Hector was actually very good, despite he himself questioning his own abilities in the early stages. Before long he was part of the Angry Pandas team, they managed to establish themselves as one of the top teams in Europe. At the first live finals last year, the Angry Pandas team was not playing with their top squad and didn't make it through to the final day of the event, losing twice to Black Hawk, who went on to finish third. Flash forward a few months and the full-strength line up was ready to tear up the competition at the winter finals, and Hector was confident.
"The special thing about the Angry Pandas team this time is that we have the top 3 players, the best players, the top roster of the Angry Pandas team. We are very confident, just like last time. We beat the teams in the loser bracket last time and climbed back up, but we had to play against the same team, I think it was Black Hawk, and we just couldn't beat them. We have managed to perform better since the last event, but I will be sad if I don't get up to top four. We are actually going quite serious about this."
Unfortunately it was not to be for the Angry Pandas, as they again dropped out of the event early, losing to G2 who would go on to finish in the top 4.
What became clear talking to Hector at both events was that his outlook on the potential for Vainglory had shifted dramatically. When we spoke last year Hector mentioned that he expected to be playing in university Vainglory events very soon, when I asked about the potential for Vainglory events in the UK. But at the winter finals last month, his outlook for his future in Vainglory was dramatically different. No longer was representing his university a possibility––he was now focusing on succeeding on playing at the highest level in the world.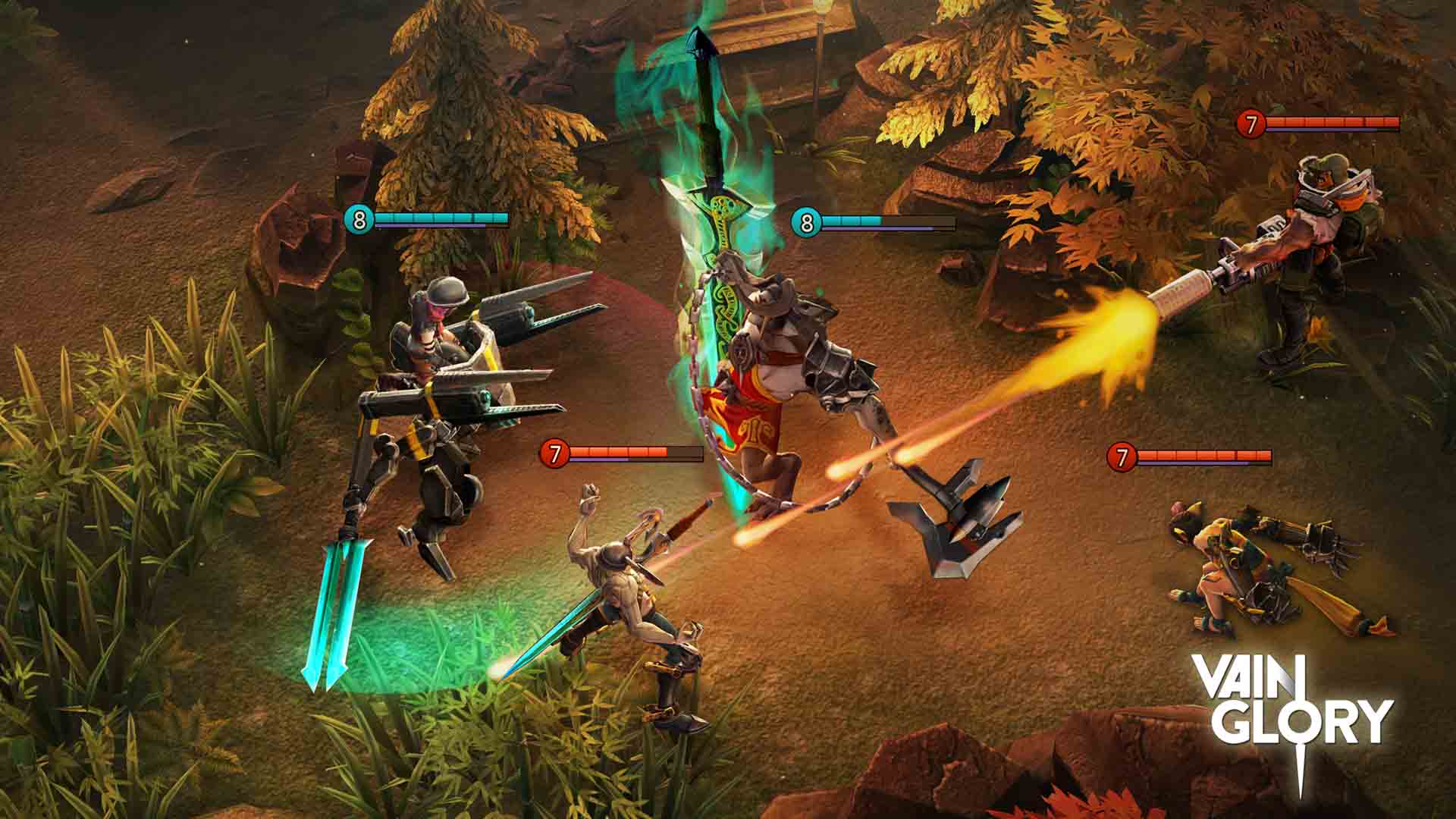 "Anything could happen for me if I keep performing well consistently. I don't see a reason why I couldn't go full time in the future. If I could I would play 24 hours a day. I don't need to sleep, I just want to play. If I have school and work then I usually spend around 4-5 hours playing, during breaks, between lectures and even when eating where I play with one hand."
But Hector isn't putting all his eggs in one basket, and is still focused on his studying. But even his university life has been impacted by Vainglory.
"I would love to make Vainglory my job, whether that's as a player or something else. I am currently studying mechanical engineering and I'm in my last year now. I'm planning on going towards gaming stuff when doing postgrad, so I want to do game design around the mobile platform especially. Vainglory definitely influenced me into making this choice."
Regardless of what Hector chooses to do in the coming months, I am sure that there is a bright future for him in the world of Vainglory and mobile gaming. As the prize pools increase and the viewer numbers skyrocket, the potential for more players to become full time increases, and as one of the top talents in Europe, Hector is surely close to the top of the list to be picked up by a major organisation. Who would have thought that a laptop breaking would have changed this student's life forever?
Oh he also keeps his ketchup in the fridge.