Yacht Club Games have announced that their indie hit Shovel Knight has sold over 1.2 million copies since launch.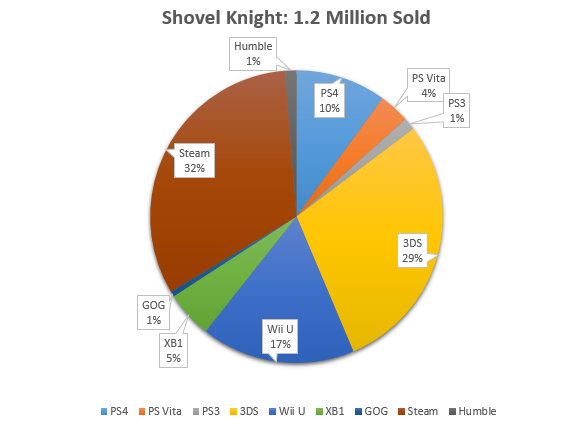 The studio shared that the game has sold over one million digital copies and 200,000 physical copies, and thanked fans for their enthusiasm. An infographic was shared, showing the split of sales across each platform which you can see below. Sales of the game are still going strong according to the developer, with the original platforms of 3DS, Wii U and Steam still performing well. The breakdown of sales is lengthy, so if you fancy going deep into the logistics of it, you can view the article here.
To celebrate the sales figures, Shovel Knight will be discounted 33% across all platforms.
Shovel Knight is available on PS4, PS3, PlayStation Vita, Xbox One, Xbox 360, PC, Mac, Linux, 3DS, Wii U and Amazon Fire TV.
Thanks, MCV.