Blizzard is celebrating the Olympic Summer Games in style by adding a new soccer-themed game mode into Overwatch called Lúcioball.
Announced via the PlayStation Blog, Lúcioball drops players onto a soccer field and tasks them with getting the ball in the opposing teams net. Games are always 3v3 and Lúcio is the star, having his abilities tweaked to allow for maximum goal scoring capabilities.
"For this brawl, his primary fire has been replaced with a melee attack, allowing Lúcio to punch the ball — perfect for dribbling, passing, and shooting from short range" explains Aaron Keller, assistant game director of Overwatch. "When you need to launch the ball across the map, Lúcio's secondary attack emits a blast of sound that gets the job done nicely. Unlike other game modes, the speed boost from Lúcio's song only affects himself (Amp It Up will still increase that boost for Lucio, as it does normally), and Lúcio's ultimate ability, Sound Barrier, now pulls the ball toward him."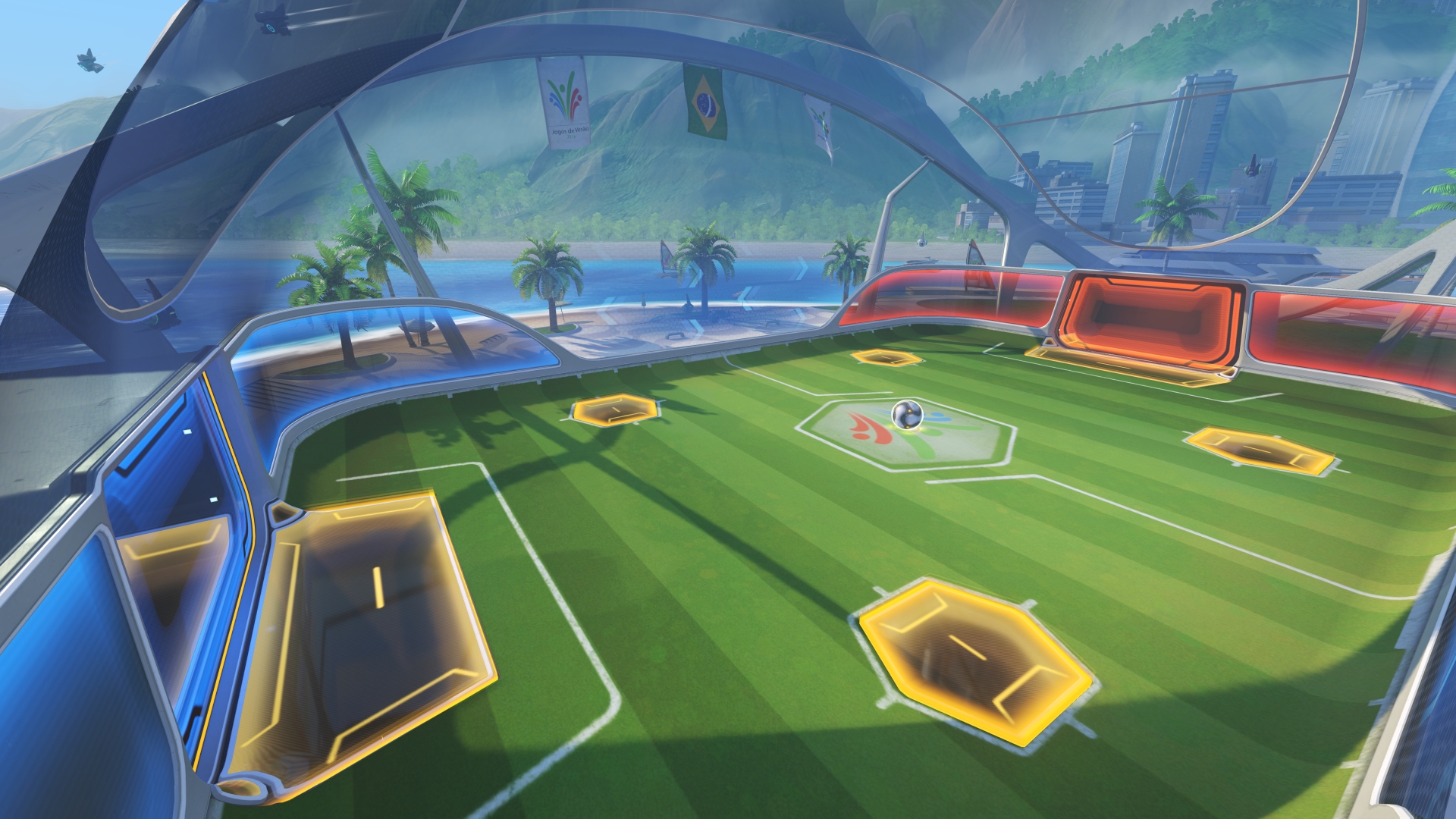 There are also an array of cosmetic items being added — over 100 according to the blog — including "sprays, emotes, highlight intros, player icons, and skins — even a few legendary skins." Loot boxes will now always contain a seasonal item, whether they are bought or earned via levelling up. These items will only be available in-game until August 22 and cannot be bought using coins, so the only way to get them is to win them at random.
The Summer Games update goes live on PS4 today, with more seasonal events planned for the future.