On this day fifteen years ago, the first Pikmin was released and we were introduced to Captain Olimar and a race of tiny red, blue and yellow plant creatures known as Pikmin. The game became a hit and naturally spawned two sequels, Pikmin 2 in 2004 and Pikmin 3 in 2013, with each instalment expanding the roster of Pikmin to order around.
To celebrate the series I spent some time weighing up the abilities of each "type" of Pikmin and ranking them in terms of which have been the most useful over the years. Turns out they're all pretty great so it was not an easy task.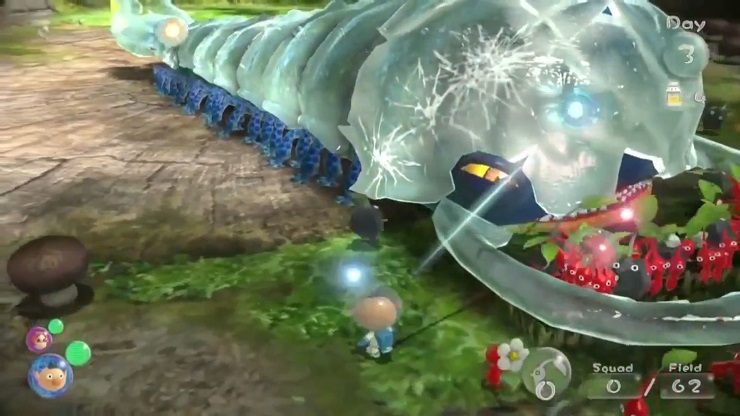 7. White
Picking White Pikmin for last place wasn't tough though, just look at them. Although they can move a bit faster than the others, the main benefit of these creepy little weirdos is their immunity to poison. They also have a major disadvantage in that you can't actually grow them. Oh no, Whites can only be obtained by throwing another Pikmin into a white Candypop bud to mutate it. A pain in the arse and not worth the effort if you ask me.
6. Red
The Red Pikmin are the first you come across in the series. Old reliable. Captain Olimar's first flicker of hope on that desolate planet. Like their colour suggests, the OG Pikmin are immune to fire and in the first game they were the best fighters, dealing more damage to enemies than the other types. With the introduction of the Purples and subsequently the Rock Pikmin though they've been stripped of that title, but they still make excellent bulborb fodder. None of their abilities are particularly useful for exploration but keep some of these guys on hand, particularly for a boss fight.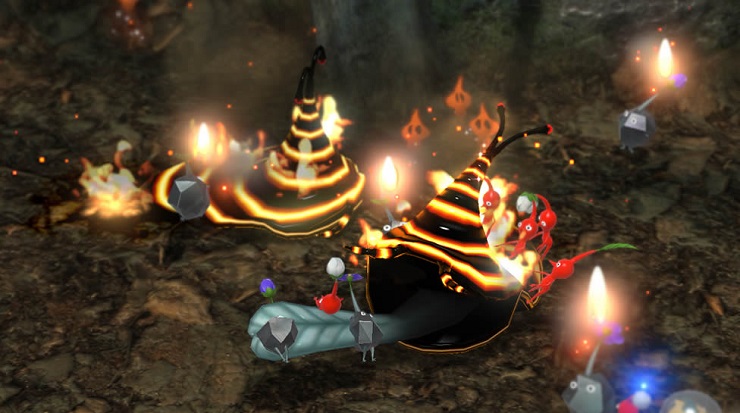 5. Winged
The Winged, pink, Pikmin are by far the cutest; because they're small and weak. Their ability to fly makes tackling annoying, flying enemies easier but their reduced combat ability means generally brawls are best handled by the others. Exploration is their forte as their wings come in handy for lifting gates, traversing water and transporting objects "as the Pikmin flies". Just make sure to clear out any spider's webs first or those cute little guys might become lunch.
4. Blue
The Blue Pikmin are an unusual case, and were the the toughest to place on this list. Blues are unique in their possession of gills and hence their ability to survive in water, meaning that huge areas of all 3 games and numerous pieces of fruit, bits of trash and engine parts would be completely inaccessible without them. Otherwise they're pretty unremarkable so definitely a one trick pony, but yet, invaluable for exploring the Pikmin planets.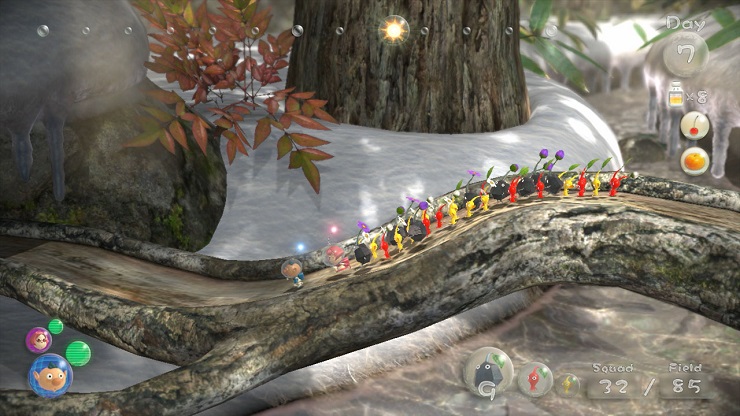 3.Rock
Rock Pikmin bear a closer resemblance to pebbles, with limbs and a face, than plants as the other Pikmin do. Their tough stone-like exteriors are handy too, as they can smash glass and crystal objects plus attacks that would crush or stab any other Pikmin to death, serve only to slow down the Rocks. Throw one of these boys at an enemy and it'll bounce right off, dealing damage on impact, so they can't latch on and whack away, but keep rounding them up and throwing them back and they become an essential tool for taking on tricky foes.
2. Purple
Purple Pikmin suffer the same problem as the Whites in that you only get them from sacrificing another type to a Candypop bud, unlike the Whites though, their usefulness greatly outweighs the inconvenience. They deal double the normal damage in battle, even more than the Reds, plus their weight means that dropping them on enemies causes even more hurt and that they're immune to wind attacks or even knockback from explosions. They can't be thrown as far as the others, granted, but they're also known to adjust their trajectory to land on a baddy if you're aim isn't perfect. The best thing about the Purples though is that they can lift and carry objects that would take 10 of any other pikmin, although they do so rather slowly. A pain in the arse but definitely worth the effort.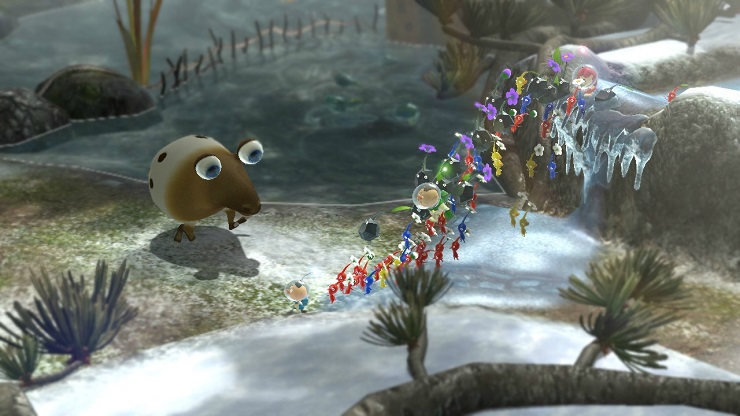 1. Yellow
You all know what that means then, the Yellows have made the top spot and they've done so for sheer versatility. They fly further when you throw them, so they're necessary for reaching goodies on high or far away ledges, and they're great for taking on towering bosses or even flying enemies. They conduct electricity, making them the only type that can destroy electrified barriers and meaning they can chain together to reconnect electric circuits. On top of that the Yellows were the designated bomb rock carriers in the original Pikmin and can dig them, and other prizes, up much faster than the rest in Pikmin 3. How could I not give them the crown after all they've done for us over the years?