Square Enix announced the release date for Stormblood at the FFXIV Fan Festival in Tokyo.
The fan fest saw announcements about new content, collector's editions, digital bonuses, and more from Naoki Yoshida.
The FINAL FANTASY XIV: Stormblood expansion pack is scheduled to launch on June 20, 2017! #FFXIV #FFXIVFanFest2016 pic.twitter.com/Ksv1JbZEnW

— FINAL FANTASY XIV (@FF_XIV_EN) December 24, 2016
Other content highlights include the Red Mage class, Swimming, and Diving. Heavensward let you take to the skies and Stormblood lets you make use of those swim suits for a change.
Of course they announced details and even showed a mockup of the collector's edition at the fan fest. The collector's edition will have an artbook, a figure of Zenos (the main antagonist of Stormblood), a cloth map of Eorzea, a decal, and an outer box with Yoshitaka Amano art. Preorders will begin on January 24, 2017. The digital collector's edition will include a Syldra mount, a Bartz (from Final Fantasy V) minion, a chicken knife weapon for the Red Mage.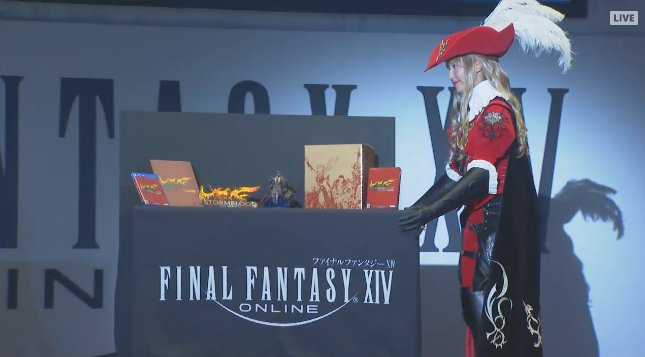 Final Fantasy XIV: Stormblood will release on June 20, 2017 on PlayStation 4, Mac, and PC.
Thanks, Nova Crystallis.