We all value our privacy. I know it sounds odd to say that in this day and age, and even more so if you're in "the media", but we all have rules of the few things we don't share on Twitter or Facebook. One of mine has always been my wife and kids. I've never put photos of my boys online, always thinking I'd rather it be their choice when they are old enough, to make.
But Anfield and PES made me break my rule and share these precious, private moments with everyone.
There's something special about Anfield. I don't know if it's the history, I don't know if it's the ground itself, but I know damn well that it's definitely the company, and the people. PES feels like a good fit. A game steeped in history mixing with a stadium that everyone can identify as somewhere they'd want to visit.
Our journey there, as a family, is an odd one, and stood in a small room at the stadium as the players warm up for the PES League Regional Finals, with assembled media, PR, and other people who are supposed to be there you can't help but notice a family of four standing out like a sore thumb. But probably more likely, others are wondering why two children have appeared. They're probably even more confused when (and he probably won't thank me for this) one of the nicest men I've ever met, Steve Merrett, hands us a large printout of Divock Origi with his PES stats, signed by the player himself.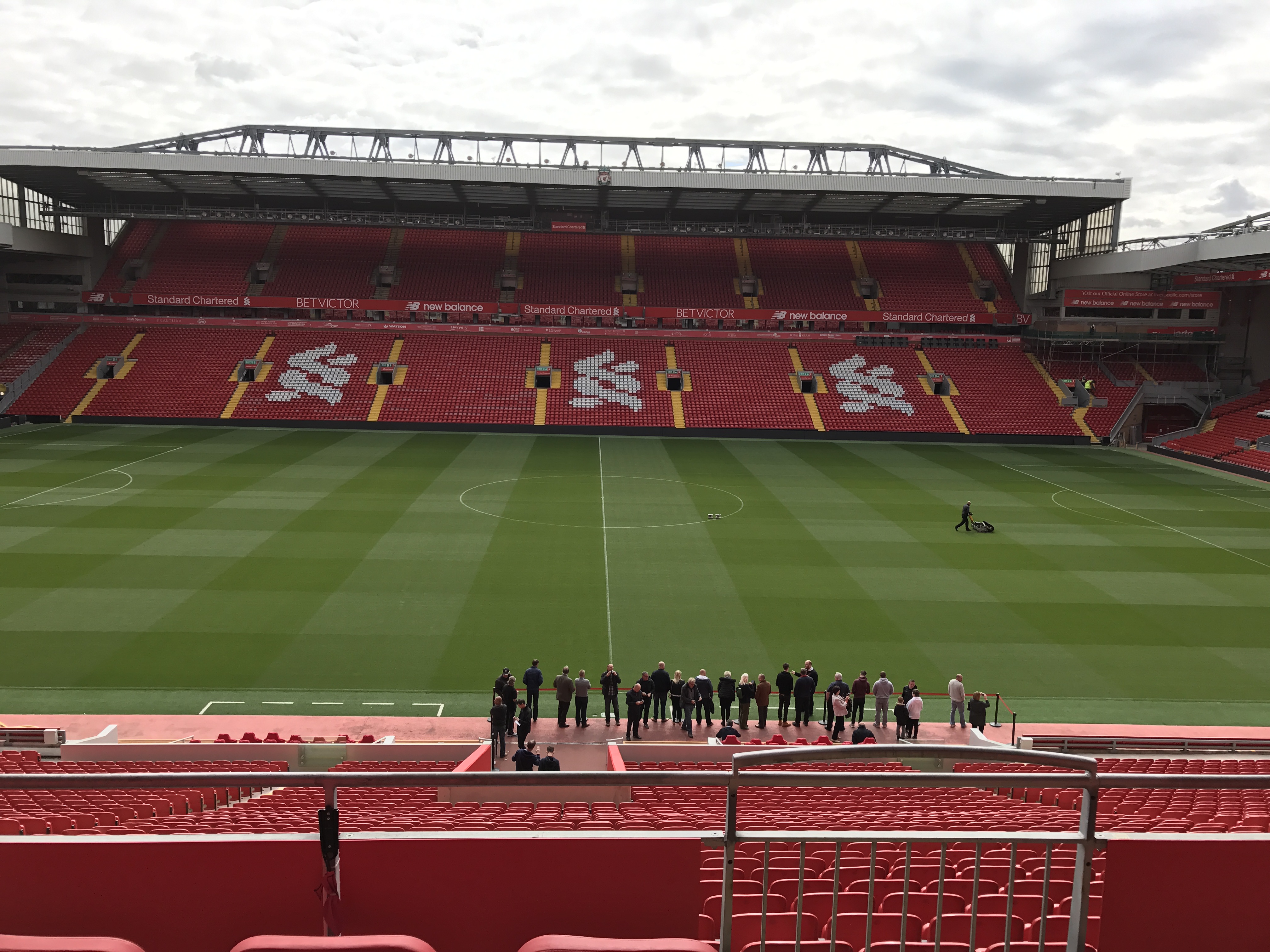 My kids play FIFA. They always have, because that's what kids play. It doesn't matter that PES is the superior game (it is, lads, it just is) and is a far more realistic replication of the sport that brings us all together, regardless of age, culture, sex, religion, or any of the other things that are ravaging the world asunder at the moment.
PES 2017, though, offered an olive branch. A miracle of sorts, but despite the "licence issue" that always propels FIFA skyward, this year the planets aligned. My eldest an Arsenal fan, youngest a Liverpool fan, PES 2017 has both of those teams fully licensed. My god… could this be the year they understand it? Will they finally get it?
Back to the small room. An invite to the regional finals, where the winner walks away with a cool $20,000 and a trip to Cardiff to potentially earn even more money. One room away it's all ready to go. The gathering is small at first, and a steward ribs my eldest because he's an Arsenal fan. "You can't come in here", she jokes, and we all smile. This city is a welcoming one, both inside the stadium and away from it. Later she'll tell me how the American owners wanted a "subway" feel to this part of the innards of Anfield, but they retained wood used from the original buildings in the area. It doesn't matter, at this point I've already fallen in love with Liverpool, anyway.
The warmups happen, and the alarmingly-handsome-in-person Graham Day does commentary while they fix a few teething issues before it all kicks off. This is gonna be good.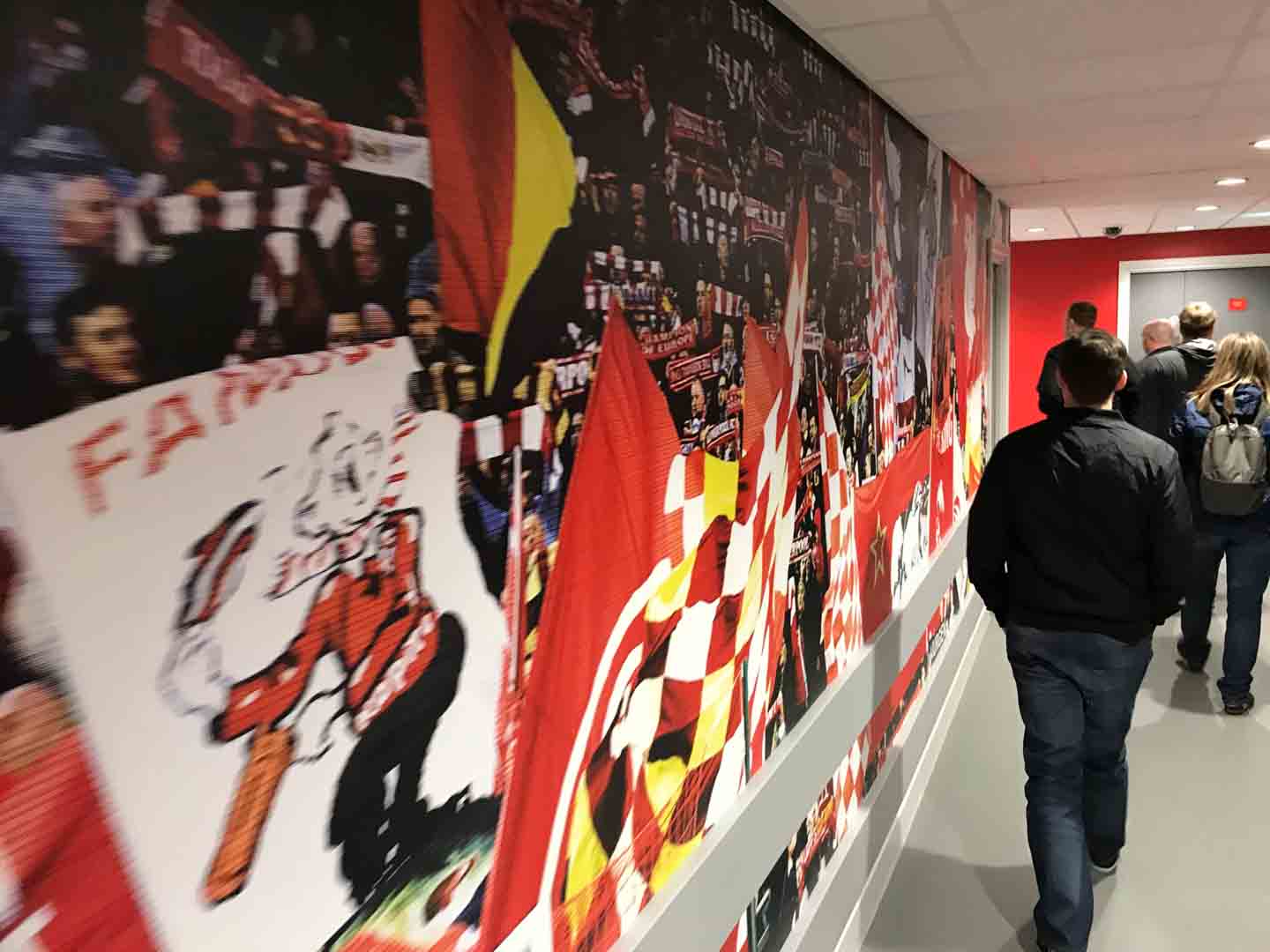 A stadium tour first, though, and we're walked through the key points of Anfield by a remarkably charismatic (and disgustingly young) man who tells us that to get in the Executive Lounge it'll cost you £100,000 for every two years (for two people, mind!). We sit in the comfy seats looking out onto the field, and we move to the conference room, where my boys sit in the same spots Jurgen Klopp and a player would do. Two French chaps do a fake interview: one filming the other pretending he's signed for Liverpool – he even has a shirt, and somehow it doesn't seem stupid. He later takes his shirt off and poses in front of the pitch, which was a bit of a stretch, to be honest.
As we approach the tunnel, the famous sign is there. "This is Anfield" it says. Not "Welcome to Anfield", we're told. No, this is a place away players are supposed to fear. You know where you are. We're allowed to touch the sign like so many greats have before, and it feels odd to do it, as though it hasn't been earned.
Outside again, we sit in the dugout in the heated seats (we're told, they weren't on, obviously) looking at the pitch. It's glorious. Modern pitches are astonishing, like carpets. We can't kick a ball on it, or score at the Kop end, but both my boys sneakily touch the grass – I wish I had done it too. We travel to the Kop end, we talk about Hillsborough. There's something about this place.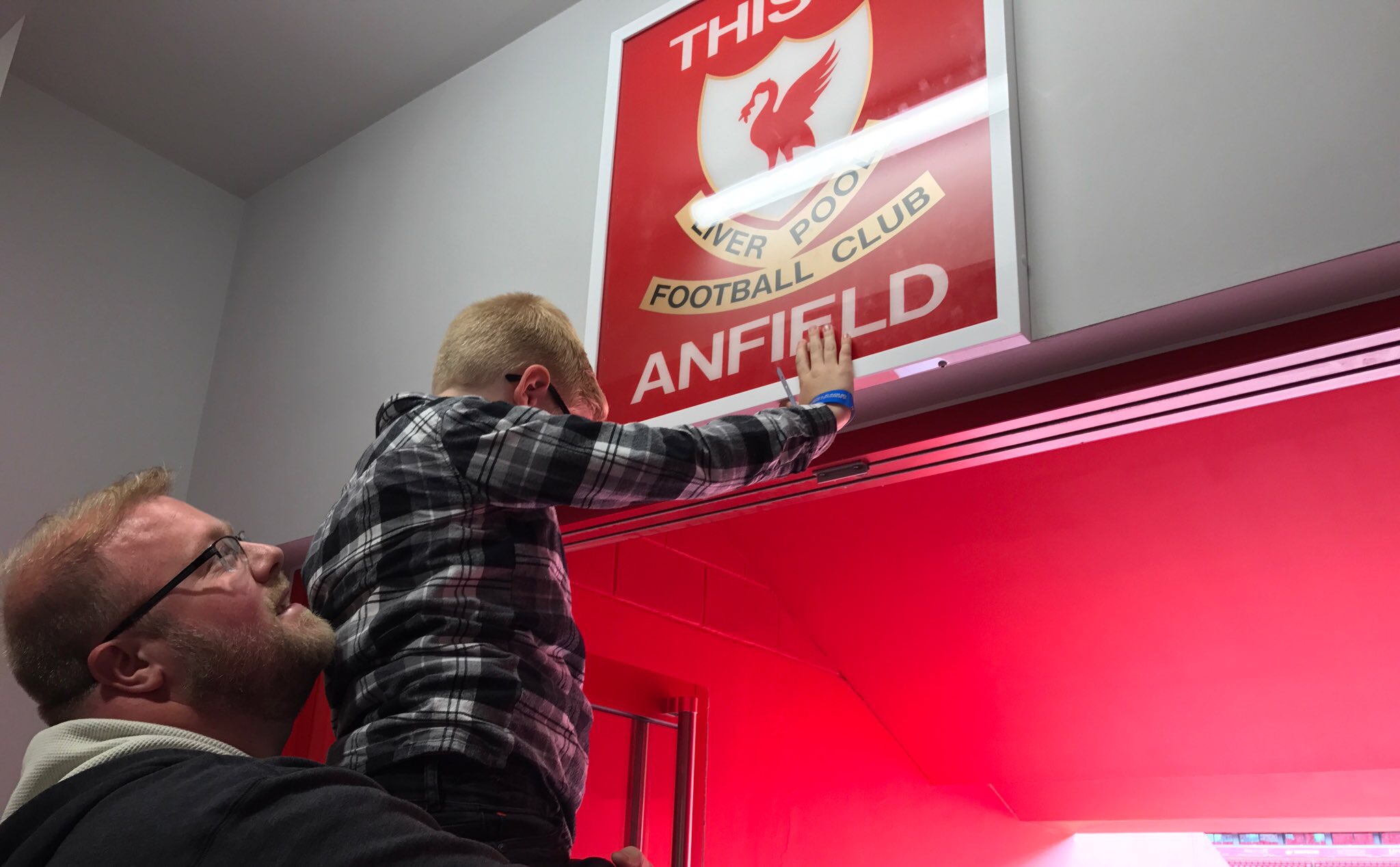 After lightening my wallet at the club shop for the boy, it's time to actually go and do what we're here for: watch some PES.
Or it should be, but we've been told we can have a go on the PS4s if we want, because the players are into the business end. Arsenal v Liverpool happens, and Liverpool are 1-0 up with their first touch of the ball. They go on to a convincing win. I'm expecting my FIFA-loving kids to say "we've had enough, let's go watch" but they play again. I realise that I'm not actually seeing anywhere near enough of the actual competition and have to pull them away from the PS4s to go watch the Quarter Finals. What the hell is happening?
Ettorito is going to be one to beat. Early on it's very clear. The English lads are out early doors, which is wonderfully poetic in its way. The highlight is a barnstormer quarter final between Teclis and Alex Alguacil. After a cagey 1-0 first leg win, we're onto the second leg. It's marvelous to see the tactical changes happen. Teclis knows he needs to do something and so he puts every player bar the back four into the opposition box. Alguacil responds by changing his formation, too, which is how he wins. The onrush from Teclis leaves him vulnerable and the rest is history. Alguacil takes the second leg 4-2 and goes through.
In 22 hours, we've driven just over 500 miles. The roads are kind to us on the way home and we make good time. We skip the services and get chips when we arrive in our town. They're the best chips we've ever eaten, and my sausage was sensational that night. We collapse into our respective beds and the adventure is over.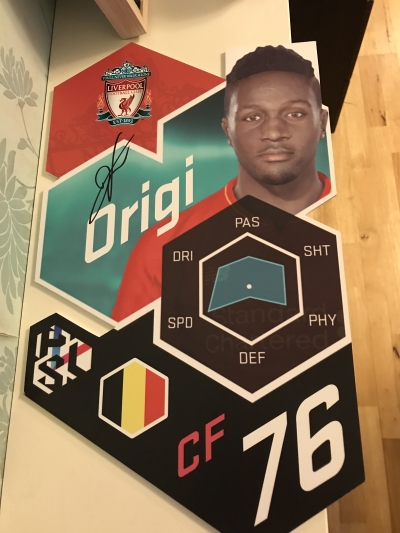 The next day, my kids approach me with a question I'm not expecting:
"Can we play PES together?"
They've caught me off-guard. I'm stammering… "What?"
"Can we play PES together?"
They're looking annoyed now. Who is this buffoon of a father they've been unfortunate enough to be lumbered with?
We play PES together. I win a few, they win a few, we experiment with teams. The youngest is a natural, he keeps hammering the eldest. I can see the cracks in his armour, he's outside his comfort zone – he's thinking of FIFA.
The next day, it happens again.
"Can we play PES together?"
We do. It's glorious. There's something special about PES. There's something magical about Anfield.
Hotel and Travel was paid for by publisher.